Harvard Defends Admissions Policies In Latest Court Filings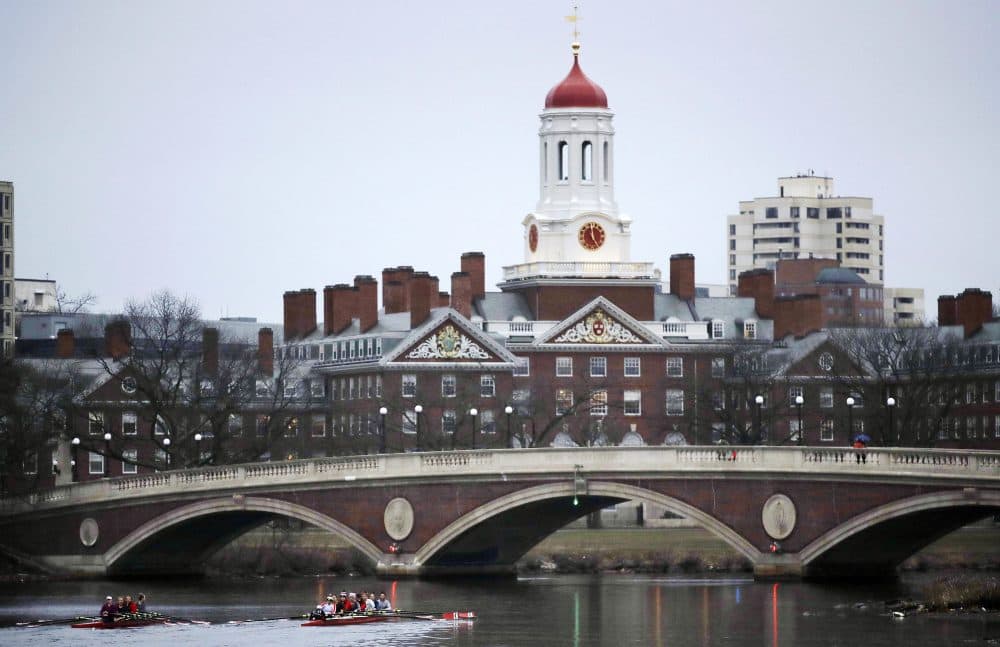 This article is more than 2 years old.
Harvard University says a group suing it for racial discrimination against Asian-Americans used flawed statistical analysis.
The university made its argument in documents filed in Boston federal court Friday.
Harvard argues that the group, Students for Fair Admissions, made a mistake by analyzing how Asian-American applicants fare over six years rather than comparing how Asian-Americans do each year.
"[T]he choice is methodologically indefensible because applicants in a given year compete only against other applicants in the same year, not against applicants in different years," Harvard says in court filings.
Harvard also argues that Students for Fair Admissions' statistical expert, Peter Arcidiacono, of Duke University, erred in excluding recruited athletes, children of Harvard College or Radcliffe alumni, applicants on the Dean's or Director's interest lists and children of Harvard faculty and staff members from his analysis.
In a previous filing with the court, Students for Fair Admissions argued that it was more accurate to compare acceptance of Asian-American applicants to students like themselves. Since few Asian-Americans were recruited as athletes, children of faculty or alumni or children of wealthy donors, SFFA argued, it did not make sense to compare them with students in those groups.
"[T]hat argument contradicts basic principles of statistical analysis," Harvard counters.
Arcidiacono has said previously that he cannot comment on the case until after it has gone to trial.
Edward Blum, president of Students for Fair Admissions, declined to comment, saying in an email that the group will file a reply on Monday offering a full explanation of its statistical approach.
Also in the court documents filed Friday, Harvard revealed that thousands of applicants choose not to disclose their race, and said "the university does not take any steps to determine the applicants' race or ethnicity."