Boston Begins New School Year Amid High Temps, Some Bus Delays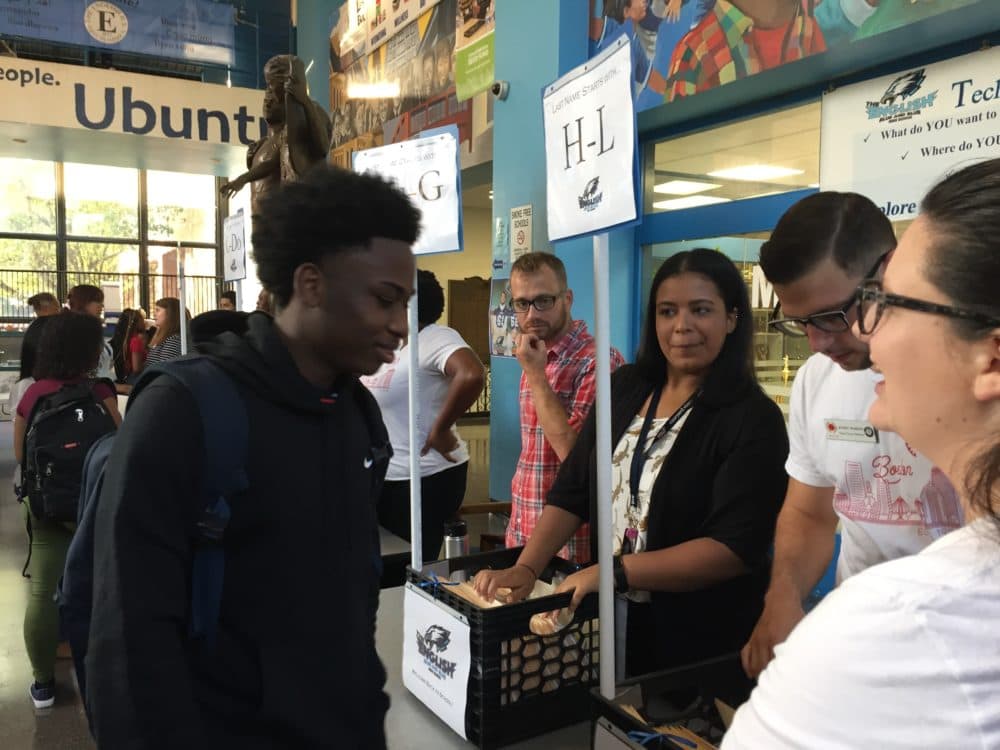 This article is more than 2 years old.
The first day of school began as many had before at The English High School in Jamaica Plain, with lots of hugs, high fives and "happy new year" greetings from teachers.
As students walked past the front doors and metal detector they were greeted by school staff handing out schedules and answering questions.
The English High School, along with most district schools, also got a shipment new furniture over the summer as part of the BuildBPS facilities master plan.
But even with new furniture, many other BPS students will still have to endure an age old struggle: a hot classroom in the early school year. With a humid, 95-degree day in the forecast, Boston Mayor Marty Walsh said he's concerned about some of the schools.
"We don't have air conditioning in all of our buildings," explained Walsh. "It's not going to be the most pleasant day."
District officials said that schools without air conditioning have also been given fans and extra water to help the kids power through.
For some district students though, the lack of climate control was a secondary problem. As with the beginning of many school years, school bus schedules come with a few kinks.
Just over half of the school buses arrived on time Thursday. But according to Boston Public Schools, 80 percent arrived at their destinations within 15 minutes. That was better than last school year, when only 41 percent of Boston school buses arrived on time for the first day of school.
Late school buses have been a common issue for district administrators in the first week of school, as everyone adjusts to new routines and schedules. By the second day of school last year, less than 30 percent of the morning buses were tardy.
This year, the late buses come amid contract negotiations between the bus driver's union and the city.
"Both parties are actively engaged in ongoing conversations," said interim Superintendent Laura Perille. "We feel very positive about where things are headed and I think today was a great start."
This post has been updated to reflect data regarding bus delays, which Boston Public Schools released after publication.
This article was originally published on September 06, 2018.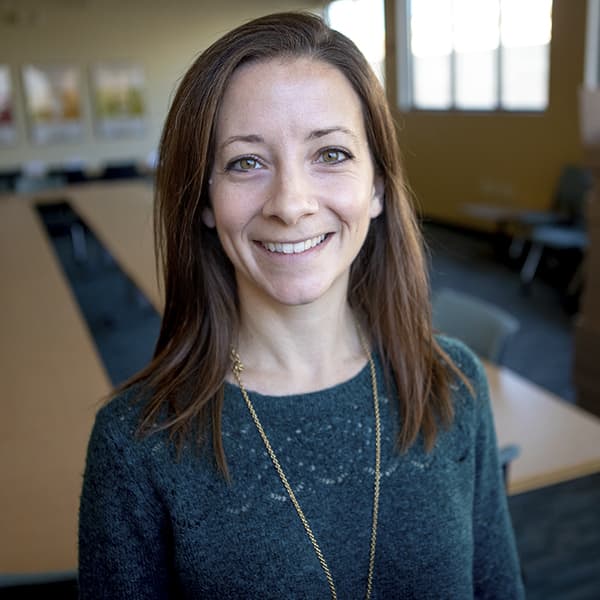 Carrie Jung Senior Reporter, Edify
Carrie is a senior education reporter with Edify.