Medford Schools Working To Improve Emergency Plans For Students With Disabilities
03:53
Play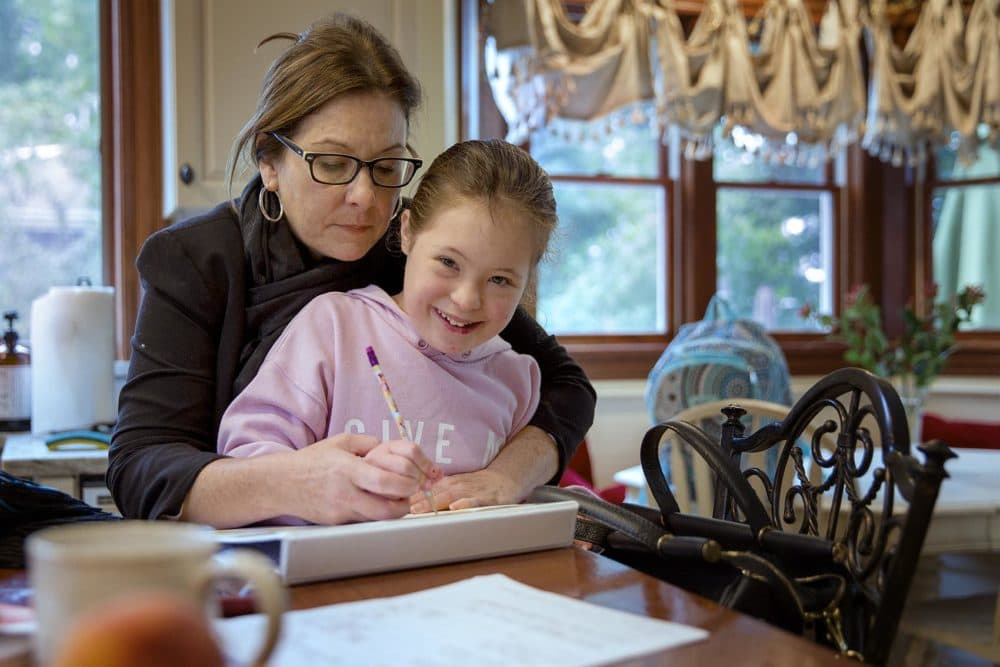 This article is more than 2 years old.
Melanie McLaughlin is a fierce advocate for her daughter Grace, who has Down syndrome. In fact, you can pretty much count on her to be at any public meeting about school safety.
"As a parent of a student with a disability my fear is magnified about a shooter or an emergency situation at our schools," she told a group of state lawmakers and education officials at a recent school safety round table.
Part of that fear is because even when times are calm, 10-year-old Grace often needs very specific communication to complete tasks such as leaving the house for school or communicating what's on her mind.
Now imagine there's a fire. There are loud noises and flashing lights. And you're a teacher leading a classroom of kids to safety.
"I think that a typical student, when they hear the fire alarm, they're going to get up and they're going to go," said Medford special education teacher Carla Andre. "But when you have issues with sensory (stimulus) and you don't like loud noise or maybe you have some (challenging) behaviors and you're not compliant. Those are the things that I think about as a teacher of students with some significant disabilities."
Andre relies on repetition to make safety drills go smoothly, but sometimes success can depend on tactics unique to each student.
"So we might bring an iPad. We might bring noise blockers," to help the students, she said. "It's all in a bag that we would grab on our way out."
All in all, these are low tech solutions. They're part of a newly evolving safety strategy at Medford Public Schools, especially over the last six months. School leaders started taking a hard look at their safety practices after school officials found a loaded gun magazine in the middle school auditorium earlier this year.
An independent investigation faulted the principal and superintendent for failing to report the ammunition to police and called for increased security, particularly when unaffiliated organizations hold events at the school.
As part of the district's own review, leaders also realized there were some gaps when it came to special education students.
"I think what's come up in the discussions is whether or not the school overly focused on mobility challenges," said Kathleen Medaglio, the district's special education program coordinator. "But one question that came up is what about those other students who, in an emergency, may have some sort of a challenge like a challenging behavior."
The school district created a safety subcommittee for special education so that officials can regularly meet with parents to generate new ideas and talk about concerns.
"We're trying to pilot a program here in Medford that we hope will inform the rest of the state and maybe the rest of the country on emergency preparedness in schools," said McLaughlin.
But right now, there's not much in the way of regulation. The Massachusetts Department of Elementary and Secondary Education requires that districts have safety plans in place and the agency website offers resources for crafting them, but officials said they don't evaluate the quality of those plans. And that's not unusual.
"The sad part is there's not actually a uniform policy across school districts or even the United States when it comes to students with disabilities," said Dusty Columbia Embury, an associate professor of special education at Eastern Kentucky University.
Right now, Maryland is the only state that requires schools to meet specific guidelines. And that law only passed last year. Embury said if legislation like Maryland's is to gain traction elsewhere, it's going to be parent led.
"It will be like many other laws we've had regarding kids with disabilities. Parents take it up and push and push and push. And then eventually the law reflects what our students need," she said.
Because without regulation, many parents like McLaughlin worry their already vulnerable kids will be even more vulnerable when an emergency strikes.
This segment aired on November 16, 2018.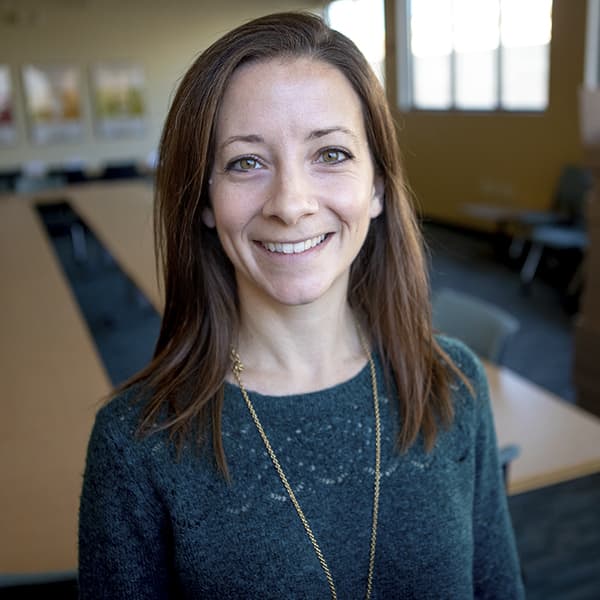 Carrie Jung Senior Reporter, Edify
Carrie is a senior education reporter with Edify.