After Deal Falters On Beacon Hill, New Bedford Girds For Larger Charter School Expansion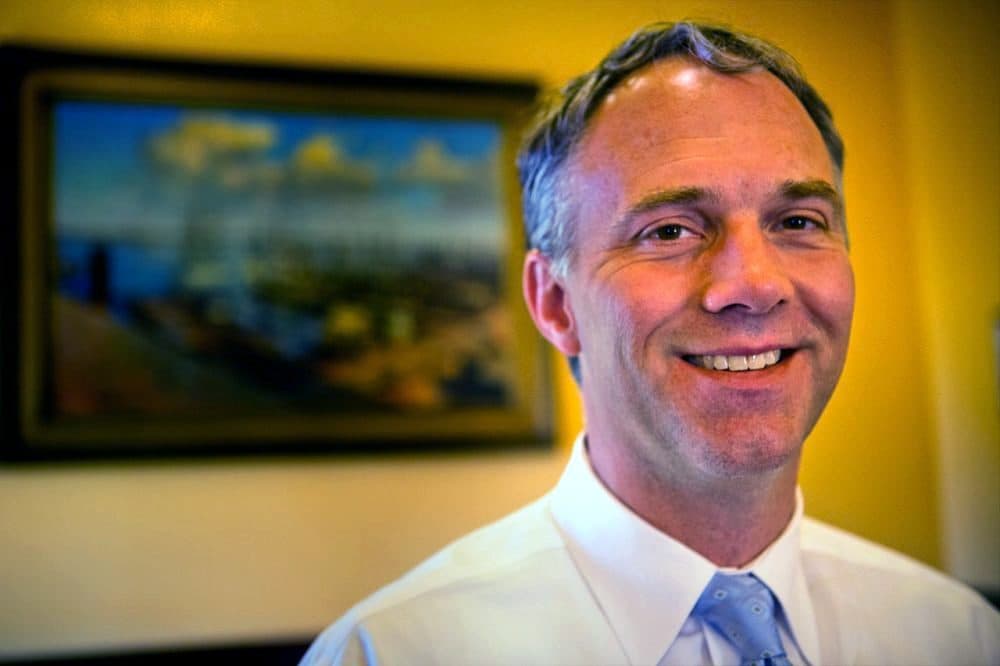 This article is more than 1 year old.
New Bedford will "face up to the challenge" of a larger charter school expansion than municipal officials had hoped for, according to Mayor Jon Mitchell, who called it "deeply disappointing" that a deal between his city and the Alma Del Mar charter school faltered on Beacon Hill.
After lawmakers delayed a bill needed to execute the agreement between New Bedford and the school, state Education Commissioner Jeff Riley on Friday called off the plan.
Instead of the 450-seat neighborhood charter school, Alma Del Mar will now be allowed to expand by 594 seats while enrolling students via lottery.
Mitchell said the now-scuttled deal was proposed as "an outside-the-box way of avoiding the blunt instrument of the state's charter school law, which heavily favors charter school expansion without regard to the financial implications to the host municipality or the progress of its district schools."
The mayor added:
While I am grateful to Commissioner Riley and Representatives [Christopher] Markey and [Paul] Schmid for their efforts in advancing the proposal, as well as the overwhelming support of the School Committee and City Council, it is deeply disappointing that other state representatives — some of whom voted for the same charter school law — acted contrary to the city's clear interests by opposing the bill. Although the effective defeat of the proposal will assuredly prove to be difficult, we will face up to the challenge, not make excuses, and do what's best for the city and its schoolchildren.
The New Bedford Coalition to Save Our Schools, which opposed the deal, said it will "continue to oppose any expansion of charter seats because our district public schools remain drastically underfunded."
"Any deal cut behind closed doors without community involvement is not something that is being done in the community's best interest," coalition co-chair Ricardo Rosa said.