Marathon Zoom Meetings Spark Debate Over Public Comments At Boston School Committee
A plea by some Boston School Committee members to curtail the length of virtual meetings has sparked outrage among some parents and teachers who feel the panel may be trying to limit public discourse amid an impassioned debate about reopening schools.
Since going remote, the committee has provided public access via Zoom and YouTube. But as the stress of the pandemic weighs on everyone, some committee members believe the long meetings decrease the quality of the public discourse, with some decisions made at or after midnight in recent months.
"To me, that's not effective governance because it's not shining a light on the good work that we're doing," School Committee Chair Michael Loconto told WBUR in an interview Thursday, saying that he's concerned about burnout among central office staff who have to wait late into the night to make their presentations.
Since going remote in March, the open meetings have averaged five hours and 14 minutes. The last two months, meetings have been particularly long, stretching more than six hours, with two recent meetings adjourning after midnight.
Part of this is the urgency of the current moment as the new school year begins during a pandemic that has altered everyday life and education. The meetings over the last six months have been an hour-and-a-half longer than the same period last year, according to a WBUR analysis of school committee meeting minutes. Last summer, meetings were under two-and-a-half hours long.
The elongated day is part of why committee member Hardin Coleman proposed the group examine its public comment policies two weeks ago.
"I anticipate this being a regular event that we're here for 7 [or] 8 hours — increasingly unproductive and it's very difficult," Coleman said in the Sept. 16 meeting. He asked the committee to consider limiting the time spent on public comment while also looking to increase other feedback from the public.
"It's not an attempt to avoid public comment or interactions. Just, there may be a more efficient or effective way to get it," Coleman said.
There is no statewide legal requirement for school committee meetings to include public comment. They do have the ability to place restrictions on length of the comments or topics which can be discussed during meetings. For example, limiting public comment to 20 minutes or putting it at the end of the meeting agenda.
But a few public commenters disagreed during Wednesday's meeting, held hours before thousands of high-need students were preparing to re-enter school buildings for the first time.
Megan Wolf, a member of the parent-led advocacy group QUEST (Quality Education for Every Student) called it an "inopportune time" to consider limiting public comments.
"This is exactly the time that students, parents and educators must be heard. They must be and feel a part of the decision-making process regarding the literal lives of their children," Wolf said. She went on to conclude, "Your willingness to listen attentively and our willingness to wait patiently to speak are the price we all pay to take part in this exercise in democracy, especially precious in these difficult times."
Peggy Wiesenberg said she has participated in school committee meetings since 1994. She suspected Zoom allowed more parents, students and teachers to speak at recent meetings.
"Shouldn't we be embracing this type of technology going forward post-pandemic to continue robust discussion of public policy issues in the making?" she asked.
Around 10:30 p.m., the committee members engaged in a 30-minute discussion of the possible ways to make the meetings more efficient. Several noted how tired they were and the challenges of sustaining a robust discussion so late in the evening.
Committee member Jeri Robinson suggested splitting meetings up: with ones specifically for public comment and others for conducting school committee business. It was an idea Chair Loconto expressed interest in scheduling occasionally for "vital issues."
The longest serving member, Michael O'Neill, noted that other districts were having "marathon" meetings which were longer than Boston's meetings. He said the school committee was a venue for students, parents and teachers to share their views and that he learns from public comment because he hasn't been able to visit schools until recently.
"I feel it is our responsibility to listen and learn from them," he said. "If it means starting a little bit earlier, if it means going a little bit later, I think it's what we have to do. The more answers we provide for our public, the more people are going to build trust and allow us to focus more time on the other stuff. But right now, people are concerned, people are nervous and it goes with the job."
Ultimately, no decision was made, but in an interview with WBUR, Loconto said the committee is going to start by limiting the length of time for committee members to speak and encouraging district officials to make more efficient presentations.
In the seven years he's served on the committee, Loconto said he's valued public comments, pointing to the role they play in shaping the budget each year.
But as the public square moved to a screen of squares, he and others are thinking about how to work efficiently.
"It's all about striking a balance," Loconto said in an interview. "How can we continue to collect that vital input from the public while we discharge the equally vital duties that we have as policy makers for the district?"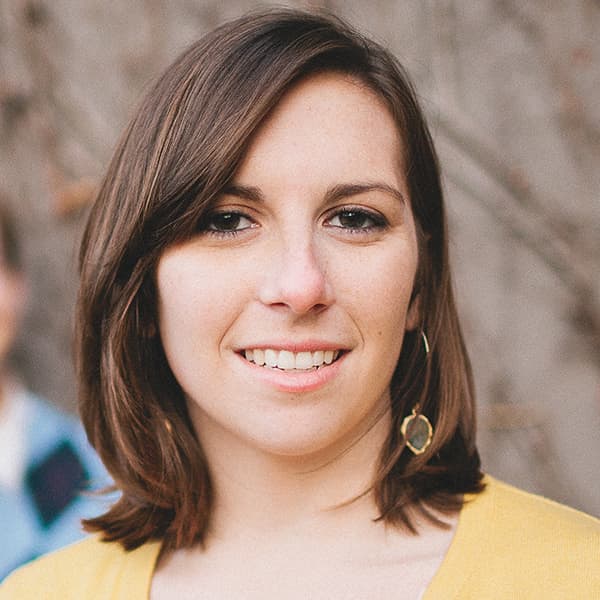 Kathleen McNerney Senior Producer / Editor, Edify
Kathleen McNerney is senior producer/editor of Edify.