Mass. Education Commissioner Reflects On A Year Of Closures And Returning To Classrooms
06:22
Play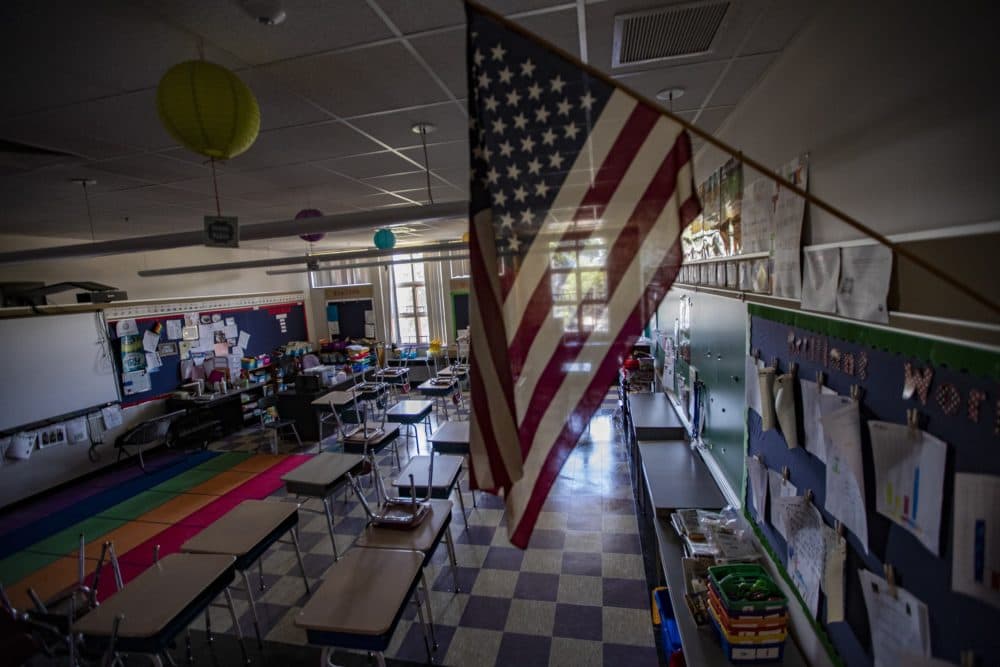 One year ago, Gov. Charlie Baker ordered all schools and child care centers closed for three weeks, in hopes of slowing the spread of the new coronavirus.
In the next month, more students are scheduled to return to classrooms for the first time in over a year.
Massachusetts Elementary and Secondary Education Commissioner Jeffrey Riley spoke with WBUR's Morning Edition. Highlights from this interview have been lightly edited for clarity.
Interview Highlights
On the hardest part of the past year for him as a parent
I think it's been really challenging. I have two teenagers who have been learning remotely from home. They're not in a hybrid model. They're in a full model. And obviously, that's difficult for kids to be away from their teachers and away from their friends in some ways. On the other hand, I feel blessed that they weren't younger, because they're more self-sufficient than they were when they were younger.
On the Baker administration's decision to close schools
I think we were going with the science from the beginning, and initially, we felt like this would be a short-term closure.
On pushback to the state's plan to reopen five days a week, in-person learning for elementary schools starting on April 5
Before the pandemic, schools didn't have a choice whether or not to send their kids into school. We created these three vehicles for districts to choose locally what they thought was best in September, hybrid, remote or in-person with medical restrictions. All we're saying now is we're not allowing some of those new vehicles to exist because it's time to get the kids back to school. The data has been going down along the lines of transmissions at the same time the vaccines are going up. We think it's time to phase our kids back in.
On district requests that will be given more time to plan for reopening, and why he thinks April 5 is an appropriate time to return

There have been elementary schools that have been open since September in Massachusetts and in other New England states, many elementary schools have been open since September. What we've seen is the transmission data has gone way down and the vaccination rate has gone up. And we think now is the time based on the medical advice that we get to bring kids back more robustly.
On whether he foresees schools being fully open for everyone in the fall
We are hopeful that school will go back fully starting the school year in the fall. Obviously, I don't have a crystal ball, but the way things are trending right now, it does seem like we will have a more traditional school opening. That does not mean, however, that some measures may still need to be in place. I think you'll still see a focus on hand-washing mask-wearing and the like.
On whether parents who are not comfortable sending kids to school this fall will have a remote option
I don't think it's going to be on the table like it's been this year.  I do think if you have families that have specific circumstances and medical issues that individual districts may be able to accommodate some of those folks. But I think we are going to be pushing for a full return to school overall.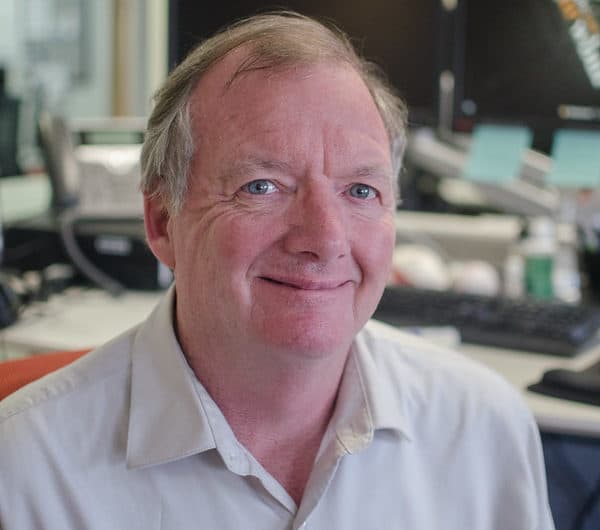 Paul Connearney Weekend Managing Editor
Paul Connearney is the Weekend Managing Editor and Weekday Senior Writer who oversees WBUR's local news operations on weekends and contributes to WBUR's All Things Considered during the week.