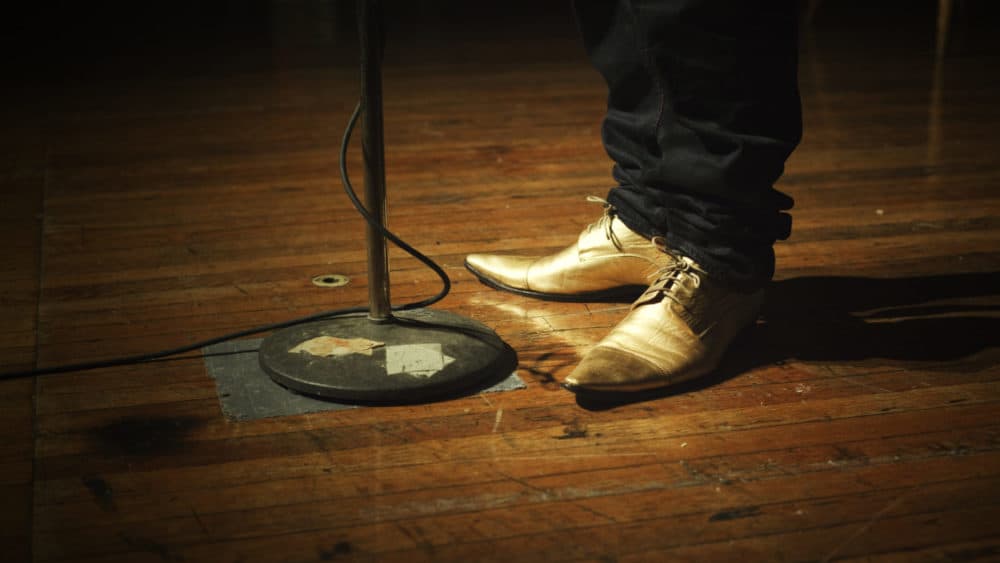 Time & Date
Wednesday, May 15, 2019, 7:30 pm
Event Location
WBUR CitySpace890 Commonwealth AvenueBoston, MA 02215Open in Google Maps
WBUR is proud to be a media sponsor of  The Moth, an acclaimed non-profit organization dedicated to the art and craft of storytelling. The Moth StorySLAM is an open-mic storytelling competition, open to anyone with a five-minute story to share on the night's theme. Come tell a story, or just enjoy the show!
The theme of this StorySLAM is "Flawed." Prepare a five-minute story about pitfalls. Imperfections....a glitch that changed your course either for the better or for the worse. Times that even Beyonce couldn't say "I woke up like this." Some say the flaws are what makes something beautiful.
Tickets for this event are available one week before the show, at 3pm ET.