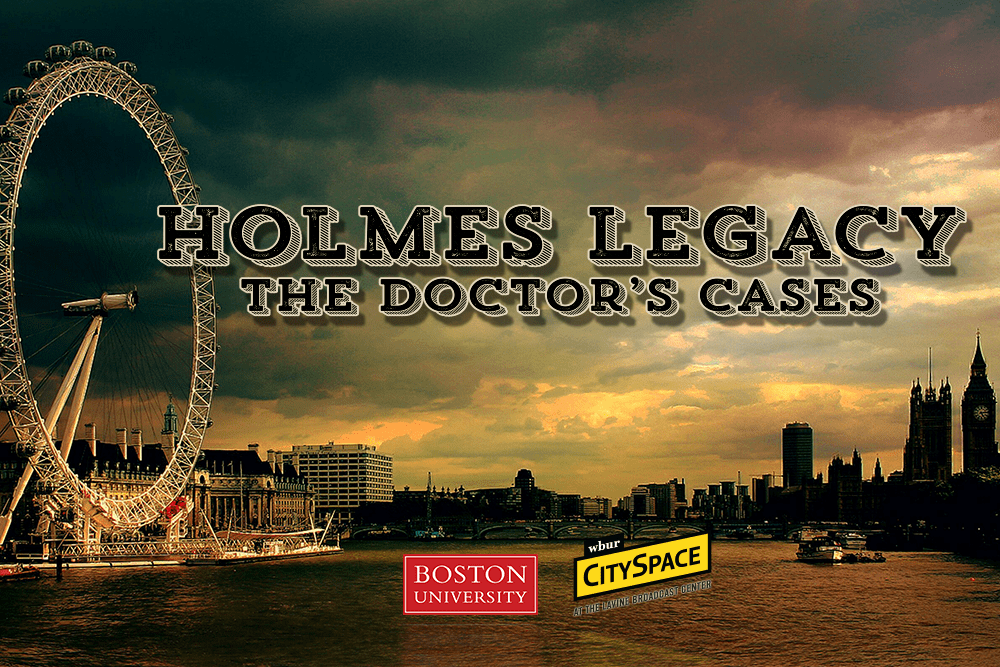 Time & Date
Saturday, April 27, 2019, 12:00 pm
Event Location
WBUR CitySpace 890 Commonwealth Ave Boston, MA 02215Open in Google Maps
Based on Stephen King's "The Doctor's Case," Holmes Legacy: The Doctor's Cases is a six-episode drama about an older Dr. John Watson, who uses his memories of Sherlock Holmes to foil a new Moriarty and protect present-day London. Written by Boston University TV writers and performed by professional actors, this virtual first season delivers deviously perplexing mysteries mixed with dark humor that's perfect for fans of Sherlock Holmes and modern crime dramas.
The first three episodes (part 1) of Holmes Legacy: The Doctor's Cases will be performed as a staged reading Saturday April 27, 2019; the final three (part 2) will be April 28. Each episode will run approximately 45 minutes.
If you would like to see all six episodes, please make sure to register for both events.