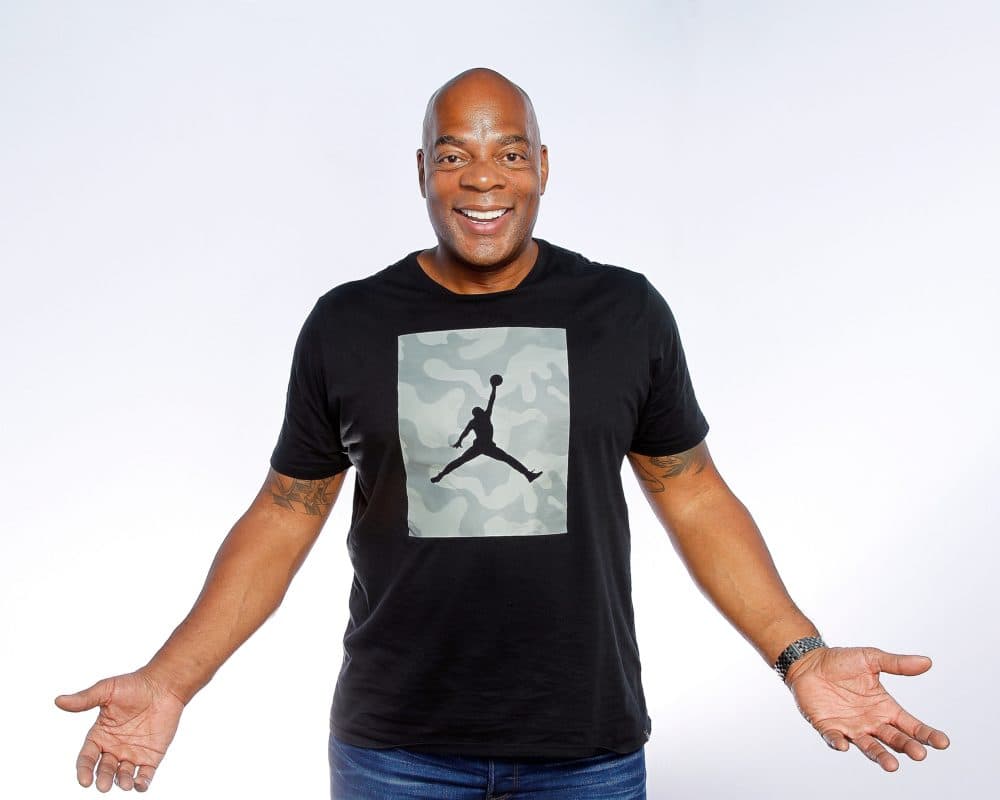 Time & Date
Sunday, May 5, 2019, 7:00 pm
Event Location
WBUR CitySpace 890 Commonwealth AvenueBoston, MA 02215Open in Google Maps
Don't miss a stand-up performance from comedian and Wait Wait…Don't Tell Me! regular Alonzo Bodden.
Introduced to America on NBC's "Last Comic Standing," Alonzo Bodden was runner up on season 2 and came back to win it all in season 3's "The Best of the Best." Bodden released his second stand-up comedy special in 2016 titled "Historically Incorrect." He can be seen in a number of TV's top comedy shows including, "Fresh Off the Boat," "Dr. Ken," and "Californication."
Bodden travels around the world entertaining USO troops from Iraq to Greenland and everywhere in between.
Comedian Bethany Van Delft will open the show.