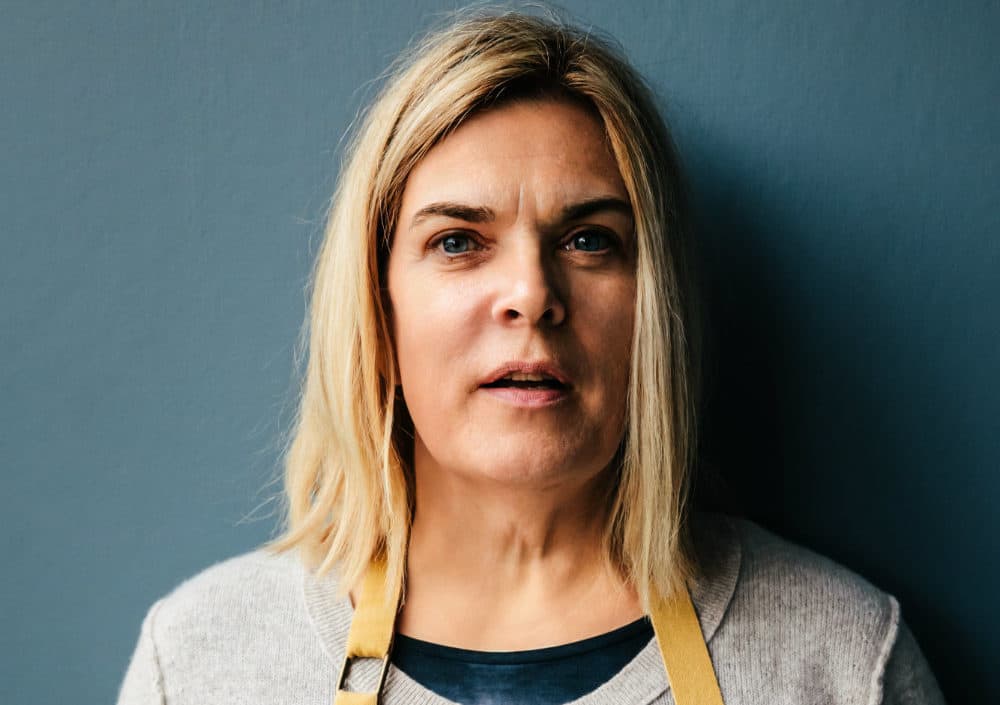 Time & Date
Monday, September 9, 2019, 6:30 pm
Event Location
WBUR CitySpace 890 Commonwealth Avenue Boston, MA 02215Open in Google Maps
Curated Cuisine is WBUR CitySpace's monthly series featuring conversations with renowned chefs around the country.
Sheryl Julian, former Boston Globe food editor, sat down  with Ana Sortun, owner of the restaurant Oleana in Cambridge, MA. Sortun graduated from La Varenne Ecole de Cuisine de Paris before opening Oleana in 2001, which immediately drew rave reviews from the New York Times. She was named Best Chef in the Northeast by the James Beard Foundation in 2005,and went on to open Sofra Bakery and Café.  She also co-owns Sarma in Somerville and is the author of two cookbooks, "Spice: Flavors of the Eastern Mediterranean" and "Soframiz: Vibrant Middle Eastern Recipes from Sofra Bakery" (with Maura Kilpatrick).
Ana is known for bringing Middle Eastern flavors into the mainstream through her passion of Turkish cooking, spices and her husband's (Chris Kurth of Siena Farms) fresh, organic vegetables.