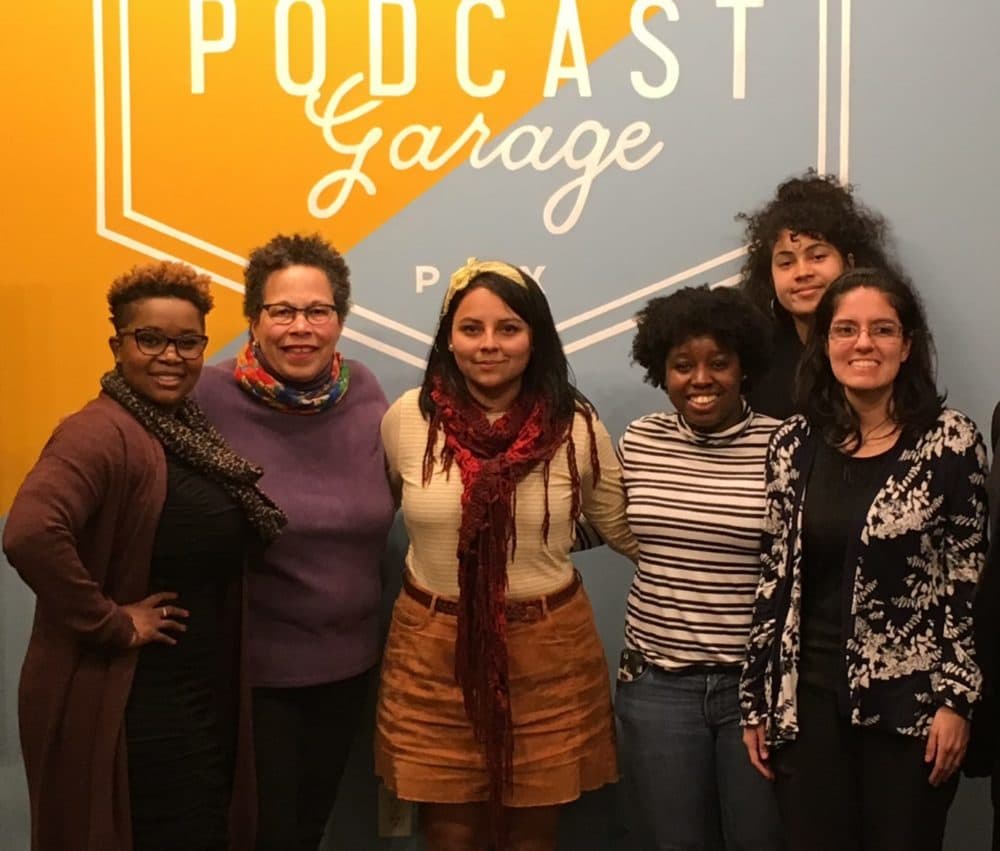 Time & Date
Wednesday, March 20, 2019, 6:30 pm
Event Location
WBUR CitySpace 890 Commonwealth Avenue Boston, MA 02215Open in Google Maps
Over three months a group of diverse women of color ranging in age from 22 to 70 came from neighborhoods across Boston to learn the art of audio storytelling through podcasting. Over this time and through their own voices these women developed stories of the "other" Boston and beyond.
These experiences include exploring roots in Dorchester when the Nation of Islam was first born and finding love in Boston when you are queer and of color.  These are stories of immigrants overcoming educational discrimination and first-generation women coping with physical abuse.  Most important, these are the stories of women, who in their own words, are sharing for the benefit of all, a side of the city that we don't often see.
This project was created by Futuro Media in partnership with PRX's Podcast Garage, MassCreative and WBUR.