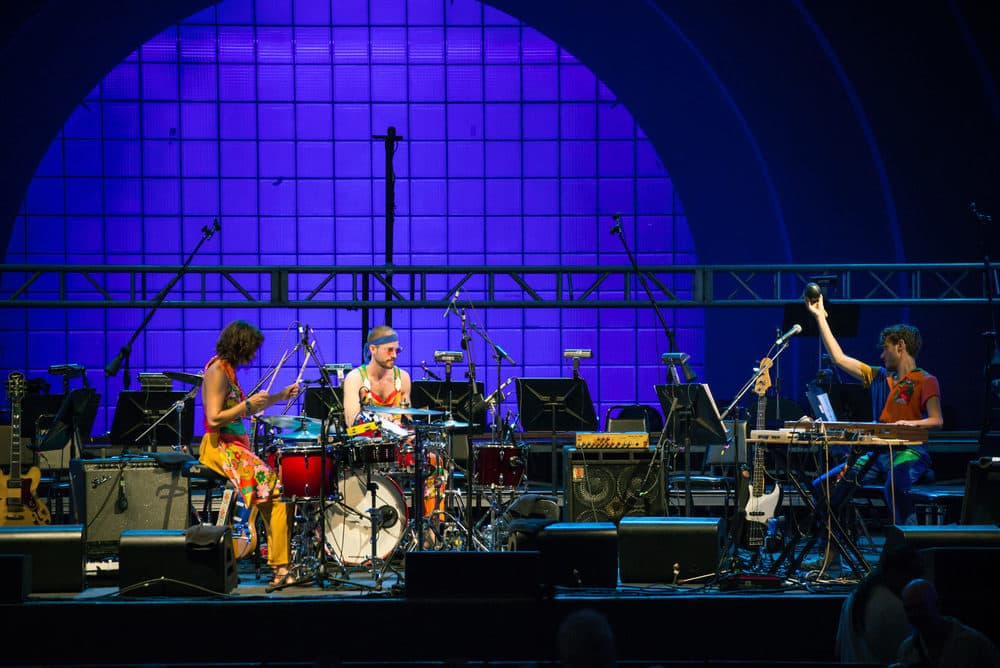 Time & Date
Tuesday, March 19, 2019, 8:00 pm
Doors open at 7:00 p.m.
Event Location
160 Mass Ave160 Massachusetts AvenueBoston, MA 02115Open in Google Maps
Five nights of discovery, five nights of experimentation, five nights of thrilling and path-breaking music: Stave Sessions returns to 160 Mass. Ave.
WBUR is proud to be a media sponsor of this week-long music festival, featuring new and up-and-coming jazz, pop and classical acts, presented by Celebrity Series of Boston.
Stave Lineup:
Tuesday, March 19, Anna and Elizabeth
Wednesday, March 20, Edmar Castaneda Trio
Thursday, March 21, Ladama
Friday, March 22, Oracle Hysterical & Musicians from A Far Cry
Saturday, March 23, Tigue & Arooj Aftab with Gyan Riley