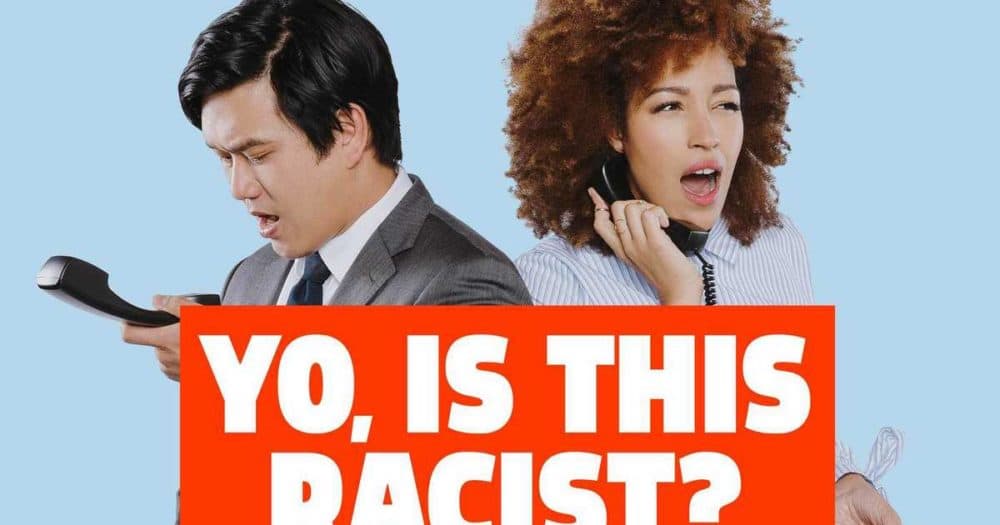 Time & Date
Wednesday, July 24, 2019, 7:30 pm
Doors open at 6:30 p.m.
Event Location
WBUR CitySpace890 Commonwealth AvenueBoston, MA 02215 Open in Google Maps
Ticket Price
$27.00
Yo, Is This Racist?, hosted by Andrew Ti, creator of the popular blog of the same name, is now a weekly podcast!
Join us for this live taping where Ti, co-host Tawny Newsome and their guests answer questions from fan-submitted voicemails and emails about whether or not something is, in fact, racist.