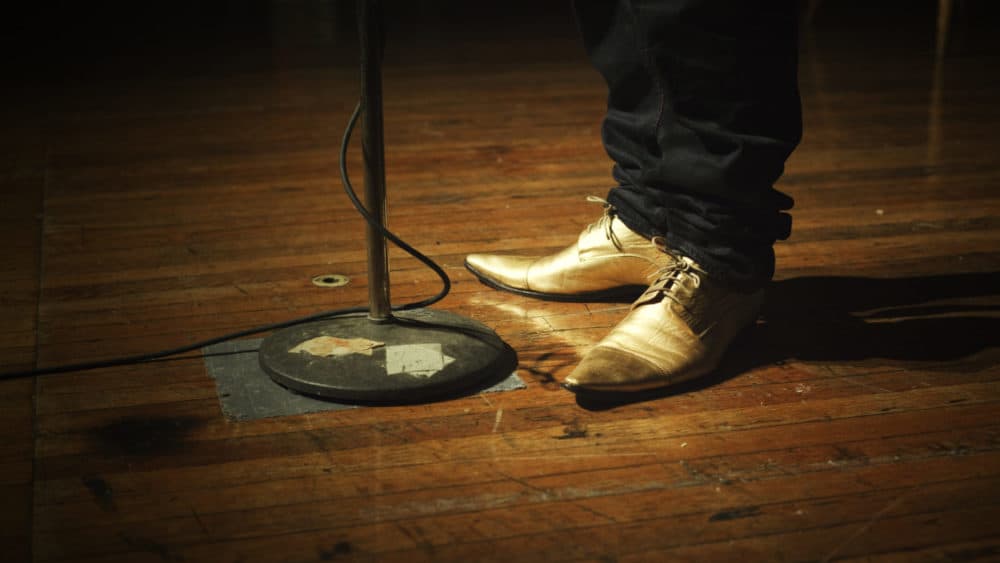 Time & Date
Wednesday, July 10, 2019, 7:30 pm
Doors open at 6:30 p.m.
Event Location
WBUR CitySpace890 Commonwealth Avenue Boston, MA 02215Open in Google Maps
WBUR is proud to be a media sponsor of The Moth, an acclaimed non-profit organization dedicated to the art and craft of storytelling. The Moth StorySLAM is an open-mic storytelling competition, open to anyone with a five-minute story to share on the night's theme. Come tell a story, or just enjoy the show!
The theme of this StorySLAM is "Backfired." Prepare a five-minute story about the best laid plans that... weren't. From bungled diamond heists to busted dinner reservations, tell us about foolproof schemes gone bad, a cunning plot that went awry. Muffler malfunctions also welcome.
Tickets for this event are available one week before the show, at 3pm ET.