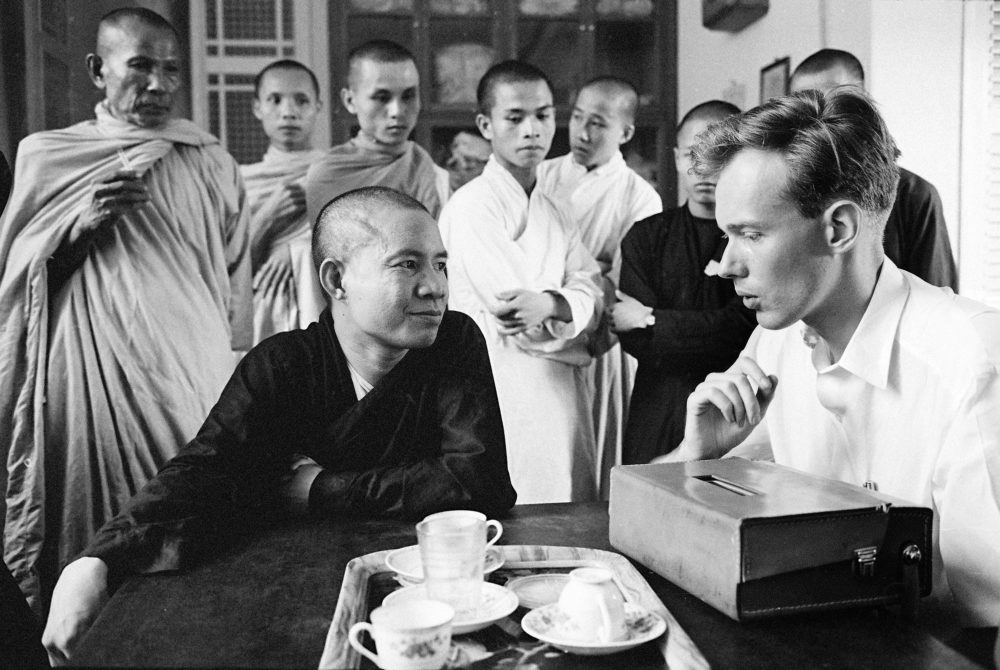 Time & Date
Tuesday, August 20, 2019, 7:00 pm
Event Location
Coolidge Corner Theatre290 Harvard Street Brookline, MA 02446Open in Google Maps
Radio Open Source host Christopher Lydon will moderate a panel following the screening of the documentary, "Dateline-Saigon." The panel will include director Tom Herman and Pulitzer Prize-winning historian Fred Logevall (Laurence D. Belfer Professor of International Affairs at the Harvard Kennedy School and Professor of History).
About "Dateline-Saigon"
Tom Herman's critically-acclaimed documentary "Dateline-Saigon" tells a vital tale of a small group of Pulitzer Prize-winning journalists—The New York Times' David Halberstam; AP's Malcolm Browne, Peter Arnett, and the great photojournalist Horst Faas; and UPI's Neil Sheehan—who fought, as their own government sought to discredit them, to report a ground truth vastly different from the rosy White House version during the early years of the Vietnam War.  In the era of Trumpism, "Dateline-Saigon" is a distant mirror on a present-day drama: the importance of courageous citizens to speak truth to power and hold government accountable. "If the government is telling the truth, reporters become a minor, relatively unimportant conduit to what is happening," David Halberstam says in "Dateline-Saigon" "But when the government doesn't tell the truth, begins to twist the truth, hide the truth, then the journalist becomes involuntarily infinitely more important."
Narrated by Academy Award-nominee Sam Waterston, "Dateline-Saigon" combines the drama and high stakes of "All the President's Men" with the romance and danger of "The Year of Living Dangerously."