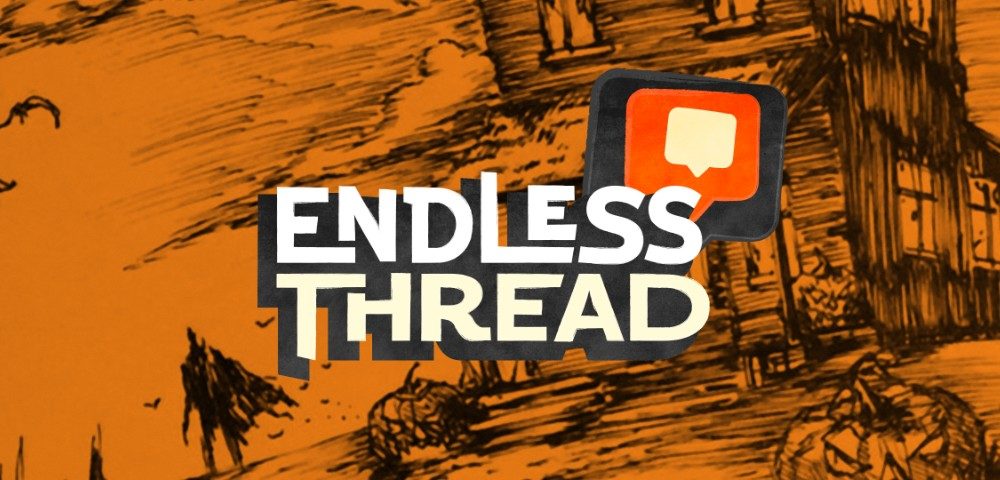 Time & Date
Friday, October 25, 2019, 7:00 pm
Event Location
WBUR CitySpace890 Commonwealth AvenueBoston, MA 02215Open in Google Maps
Tickets available at the door. 
Love a good scary story? How about scary stories told in the dark, in surround sound, with a few surprises?
Get in the spooky spirit and join the Endless Thread team for "Endless Dread," an evening of scary stories from Reddit. We're not scared, YOU ARE!
P.S. There may be tricks, there will certainly be treats...and costumes are highly encouraged.