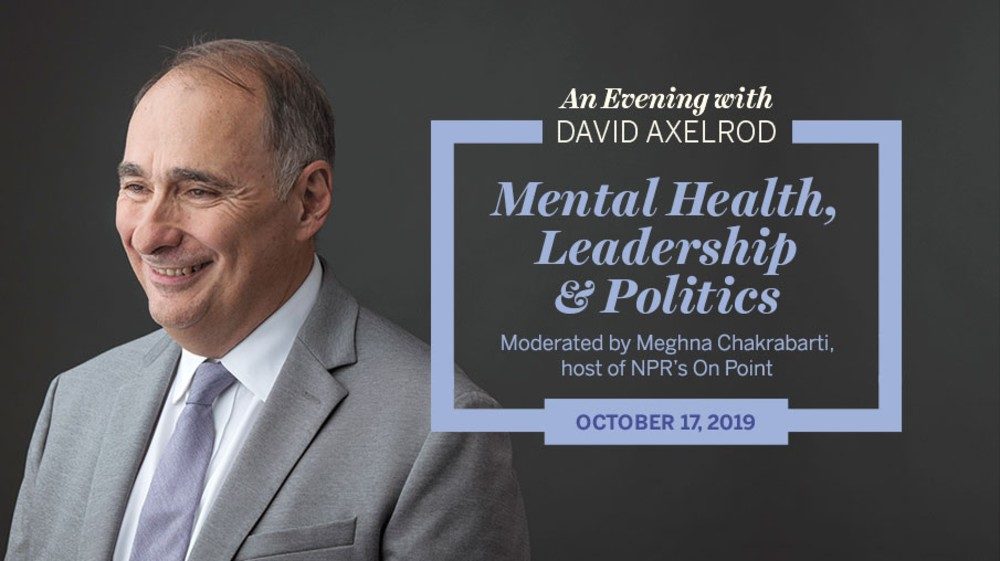 Time & Date
Thursday, October 17, 2019, 5:30 pm
Event Location
Sheraton Hotel100 Cabot StreetNeedham, MAOpen in Google Maps
Meghna Chakrabarti, host of On Point, will moderate a discussion with David Axelrod, former chief strategist for President Barack Obama, on how mental health has impacted his life and the importance of mental health in leadership and politics.
Axelrod currently serves as the founding director of the University of Chicago's non-partisan Institute of Politics and as a senior political commentator for CNN. He is the host of The Axe Files, a top-rated podcast featuring in depth conversations with public figures across the political spectrum.  A televised version of the show airs monthly on CNN.  A former political writer for the Chicago Tribune, Axelrod produced media strategy and advertising for 150 campaigns across the U.S., culminating in President Obama's historic elections.  Axelrod is also the author of The New York Times best-selling memoir, "Believer: My Forty Years in Politics."
Event hosted by William James College.