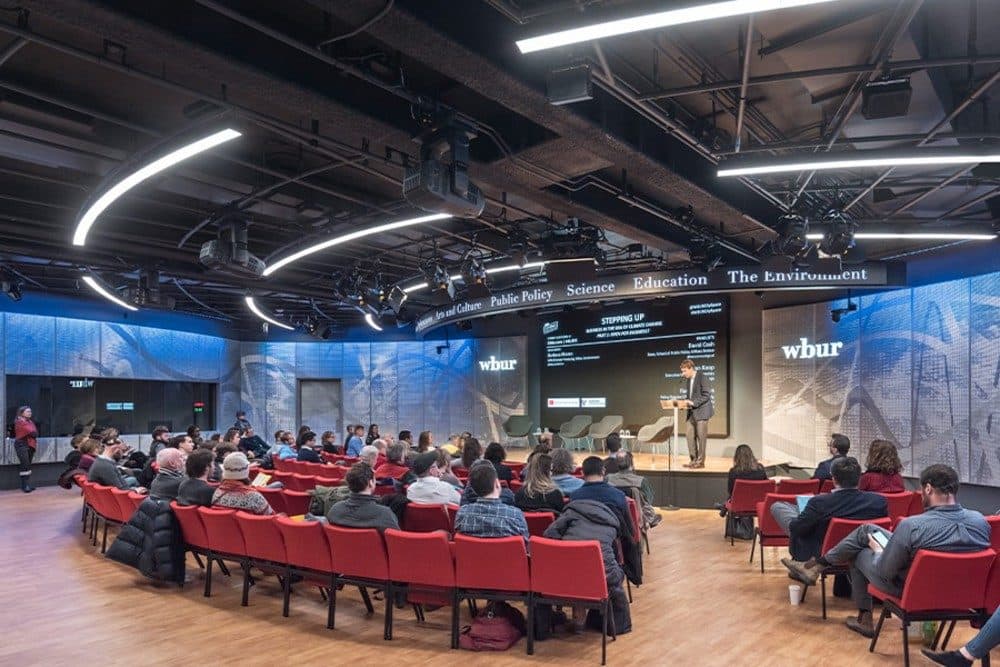 Time & Date
Tuesday, December 10, 2019, 9:00 am
Event Location
WBUR CitySpace 890 Commonwealth Avenue Boston, MA 02215Open in Google Maps
This event is sold out. Please contact BizLab for questions at bizlab@wbur.org
The BizLab Summit will bring together creative, innovation-driven public radio leaders and do-ers. The changing financial landscape of journalism has created an urgency in public radio to identify and test the effectiveness of different funding models. This will be a fast-paced day of lightning-style presentations and lively panel discussions, including invited speakers and station innovators sharing their stations' new paths to sustainability. This Summit will give you tools, case studies, and perspectives to take back to your station and apply today.
With funding from the Corporation for Public Broadcasting and Knight Foundation, BizLab stations across the country have spent 2019 testing news ideas for revenue at their stations and in their communities. Capital Public Radio, Louisville Public Media, Vermont Public Radio, WAMU, WDET-FM, and WLRN-FM will unpack the past year of BizLab experiments from how to launch a new product and brand to aligning editorial plans with revenue goals.
The biggest barriers to innovation are often an organization's culture and leadership alignment. To address this head-on, the second half of the day will focus on what it takes to implement different funding models at your station. Tamsen Webster, a 20-year brand and message strategist and former TEDx Executive Producer, will be the keynote speaker, explaining how to make it easy for your team to say "yes" to your innovation ideas by creating the right message and presentations.
Leadership from NPR stations will discuss the effect BizLab projects have had at their stations. NHPR and KUOW will provide insights on podcast donations methods that work, and WBUR, WLRN, and KALW will speak to emerging technologies for both engaging and soliciting donations.
Join WBUR's BizLab and NPR stations from across the country for a day of learning about methods, techniques, and ideas for new revenue streams in public radio.
Registration
Standard Rate: $100.00
The summit includes breakfast, a buffet lunch and a cocktail reception.