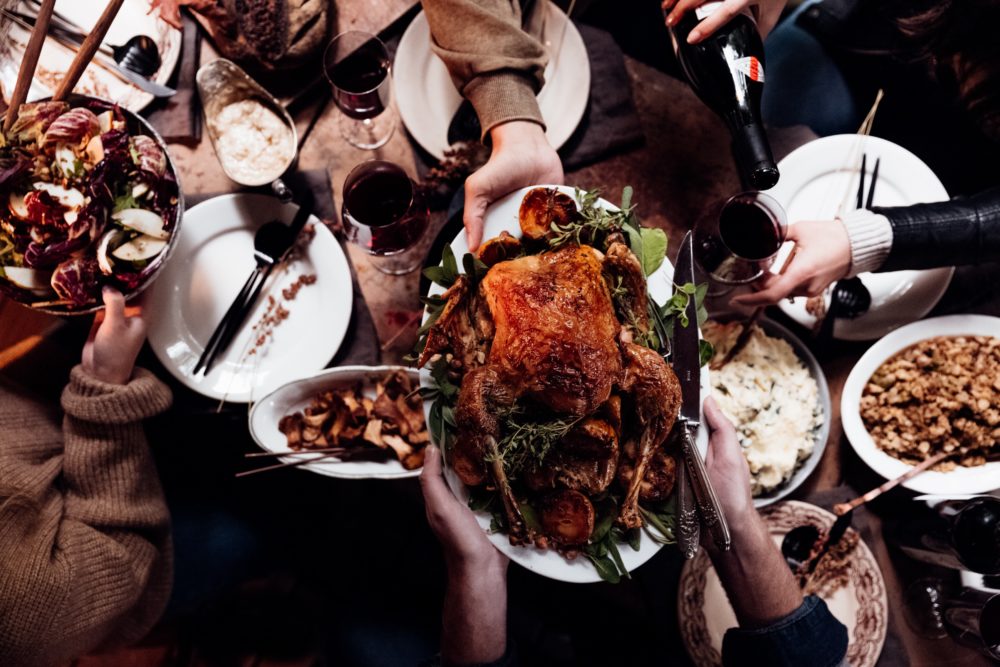 Time & Date
Tuesday, November 19, 2019, 6:30 pm
Doors open at 5:30 p.m.
Event Location
WBUR CitySpace 890 Commonwealth AvenueBoston, MA 02115Open in Google Maps
As we approached the feast of Thanksgiving, local Boston chefs and others shared their stories of memorable meals, fabulous food and generations of gatherings.
Storytellers
Celeste Croxton - founder, Lyndigo Spice
Catherine D'Amato - president, Greater Boston Food Bank
Steve DiFilippo - chef and owner, Davio's
Charles Draghi - chef / former owner, Erbaluce
Louisa Kasdon - CEO and founder, Let's Talk About Food
Lydia Shire - chef, Scampo
Jasper White - chef / former owner, Summer Shack
Event in partnership with Let's Talk About Food.