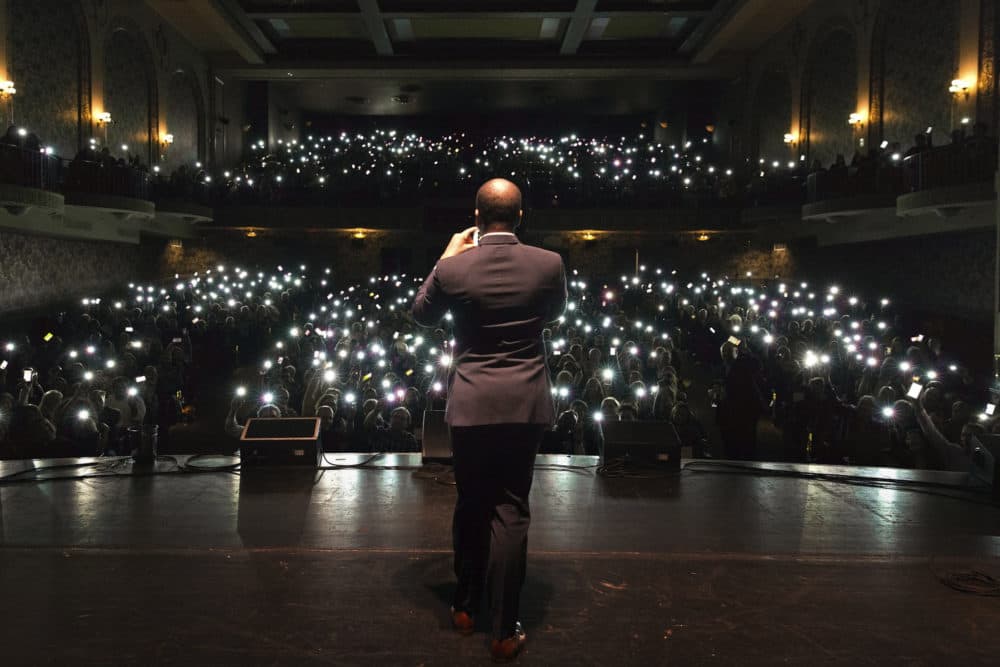 Time & Date
Monday, December 9, 2019, 8:00 pm
Doors open at 7:00 p.m.
Event Location
Huntington Avenue Theatre264 Huntington AvenueBoston, MA 02115Open in Google Maps
WBUR is proud to be a media sponsor of The Moth GrandSLAM, a battle of wits and words – fierce, hilarious, heartbreaking and all points between.
The theme of this GrandSLAM is "The Tipping Point." Listen as ten StorySLAM champs tell tales of the point of no return. Corners turned, thresholds crossed, the straw that broke the camel's back. That time when the blinders or gloves came off. A moment of truth, an hour of decision, the time you knew it would never be the same again.
Amory Sivertson, co-host of Endless Thread, will introduce the show.