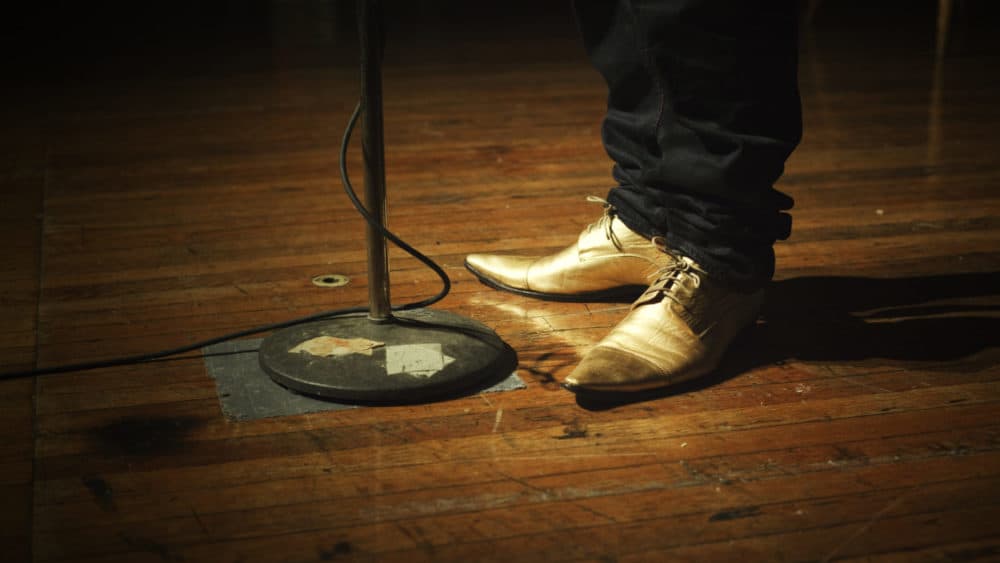 Time & Date
Wednesday, June 10, 2020, 7:30 pm
Doors open at 6:30 p.m.
Event Location
WBUR CitySpace 890 Commonwealth AvenueBoston, MA 02215Open in Google Maps
Ticket Price
$15.00
WBUR is proud to be a media sponsor of The Moth, an acclaimed non-profit organization dedicated to the art and craft of storytelling. The Moth StorySLAM is an open-mic storytelling competition, open to anyone with a five-minute story to share on the night's theme. Come tell a story, or just enjoy the show!
The theme of this StorySLAM is "Enthusiasm." Prepare a five-minute story about going full force. RAH RAH fervor and rearing to go. That high-energy, can-do spirit that gets things done—or ensures that everyone wants you dead. New love, new job, first day of school….LETS DO THIS! Sustaining interest, inspiring new zeal and reigniting the fire … and the inevitable PUSH needed to get over the finish line.
Tickets for this event are available one week before the show, at 3 p.m. ET