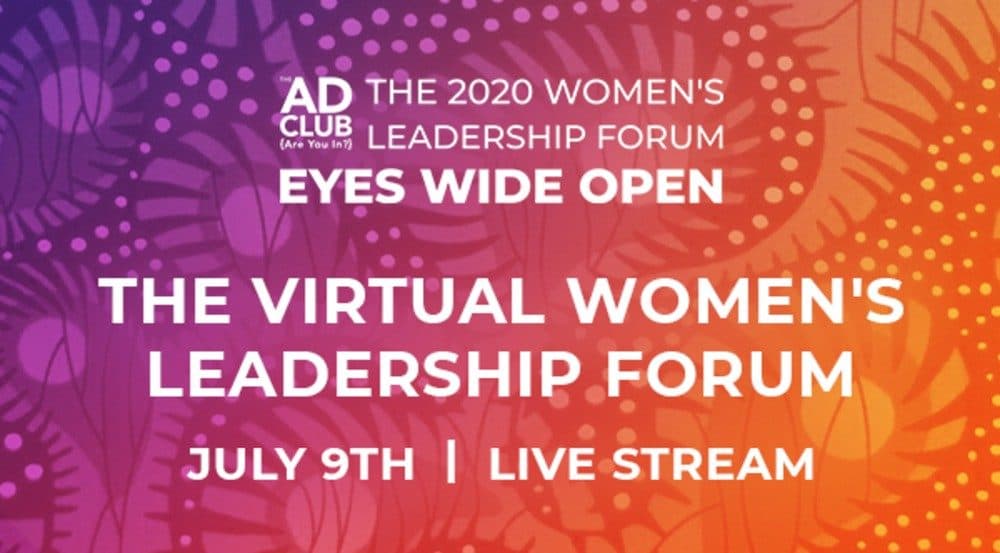 Time & Date
Thursday, July 9, 2020, 11:00 am
Event Location
The Ad Club Virtual EventOpen in Google Maps
WBUR is proud to be a media partner of The Ad Club's 2020 Women's Leadership Forum.
This year, they're celebrating those who see things clearly and are taking action. The shock and anger that emerged with #MeToo has evolved into a sense of purpose, determination and renewed pride. It's undeniable that the women's movement has come a long way, but what's more eye opening is how far we still have to go.
Speakers include Massachusetts attorney general Maura Healy, Olympic gold medalist Aly Raisman, director of the American Repertory Theatre Diane Paulus and other notables with a keynote from Glora Steinem.
Deadline for registration is Wednesday, July 8 at 10:00 a.m.