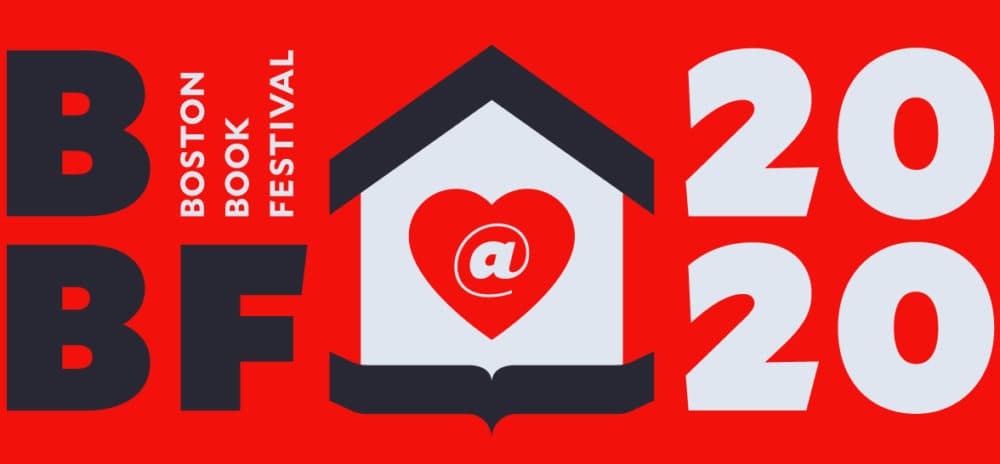 Time & Date
Wednesday, October 21, 2020, 6:00 pm
Event Location
Boston Book Festival Virtual EventsOpen in Google Maps
Ticket Price
Free
WBUR is proud to be a media sponsor of The Boston Book Festival.
The festival celebrates the power of words to stimulate, agitate, unite, delight and inspire by holding year-round events culminating in an annual, free Festival that promotes a culture of reading and ideas and enhances the vibrancy of our city.
The festival will host virtual author interviews, panel discussions and readings throughout the month of October, with events for children and adults on weekdays and the weekend of October 24–25. Check out their website for the most up-to-date roster of speakers. A list of WBUR moderated events can be found below.
Oct. 3
"Memoir: Race and Identity" with Isaac J. Bailey ("Why Didn't We Riot?"), E. Delores Johnson ("Say I'm Dead"), Sejal Shah ("This Is One Way To Dance") and Radio Boston producer and Consider This co-host Paris Alston.
Event is a pre-recorded audio session. Listen to it here. 
Oct. 5 | 6:00 p.m.
Opening Keynote with author Michael J. Sandel ("The Tyranny of Merit") and Here & Now co-host Robin Young.
Oct. 6 | 6:00 p.m.
"Pathogens and Pills" with authors Muhammad Zaman ("Biography of Resistance"), Peter Kolchinsky ("The Great American Drug Deal") and WBUR host/reporter Deborah Becker.
Oct. 13 | 6:00 p.m.
"The Fierce Urgency of Now" with authors Eitan Hersch ("Politics is for Power"), Catherine Sanderson, ("Why We Act")  DeRay Mckesson ("On the Other Side of Freedom") and Here & Now co-host Tonya Mosley.
Oct. 15 | 6:00 p.m.
"American Elections: Is This The Best We Can Do?" with authors David Daley ("Unrigged:  How Americans Are Battling Back to Save Democracy"), Alex Keyssar ("Why Do We Still have the Electoral College?"), Katherine Gehl ("The Politics Industry:  How Political Innovation Can Break Partisan Gridlock and Save our Democracy") and WBUR senior political reporter Anthony Brooks.
Oct. 21 | 6:00 p.m.
"Love and Technology" with authors Debora Spar ("Work Mate Marry Love: How Machines Shape Our Human Destiny" and Merle J. Berger ("Conception: A Fertility Doctor's Memoir") and health and science editor Carey Goldberg.
Oct. 25 | 2:30 p.m.
"The Internet of Stings: How Silicon Valley is Making Us Miserable" with Dipayan Gyosh ("Terms of Disservice: How Silicon Valley is Destructive by Design"), Ben Tarnoff and Moira Weigel, ("Voices from the Valley: Tech Workers Talk About the Work They Do – and How They Do It") and On Point host Meghna Chakrabarti.