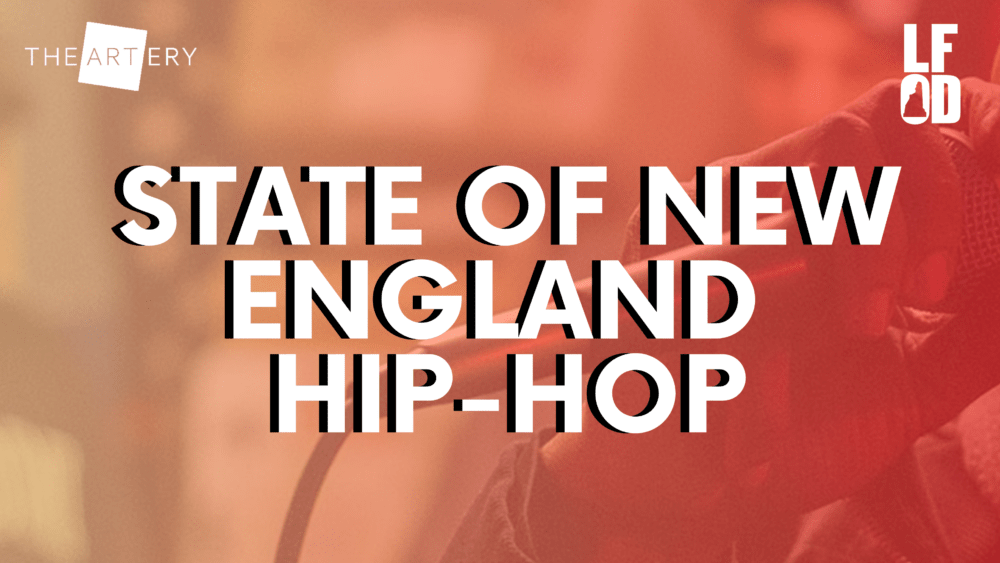 Time & Date
Thursday, January 7, 2021, 6:30 pm
Event Location
The ARTery Virtual Event Open in Google Maps
For the past four years LFOD Radio has gathered with artists and industry professionals to discuss the state of New England Hip-Hop. This year they reconvened virtually to ask: what does it mean to be a regional artist in 2020? With audiences no longer able to gather in person, how do you cut through the digital noise to reach your listeners?
The ARTery's music critic Amelia Mason and LFOD founder Samuel Neilson hosted the event.
Panelists
Brandie Blaze - artist
CAEV - artist
Brandon Matthews - marketer, Showoff Marketing and Killerboombox.com
Jessica Richards - artist manager
About LFOD Radio
LFOD Radio is a platform for independent hip-hop artists in New England and beyond. In addition to spinning records, they present in-depth interviews, host panels and provide a number of avenues for artists to showcase their creativity. They are focused on building a community amongst their collaborators, so you will often see them return for cyphers, live shows and more.
Thank you to The Record Co., Newbury Comics and Boston Compass Newspaper  for being community supporters of this event.