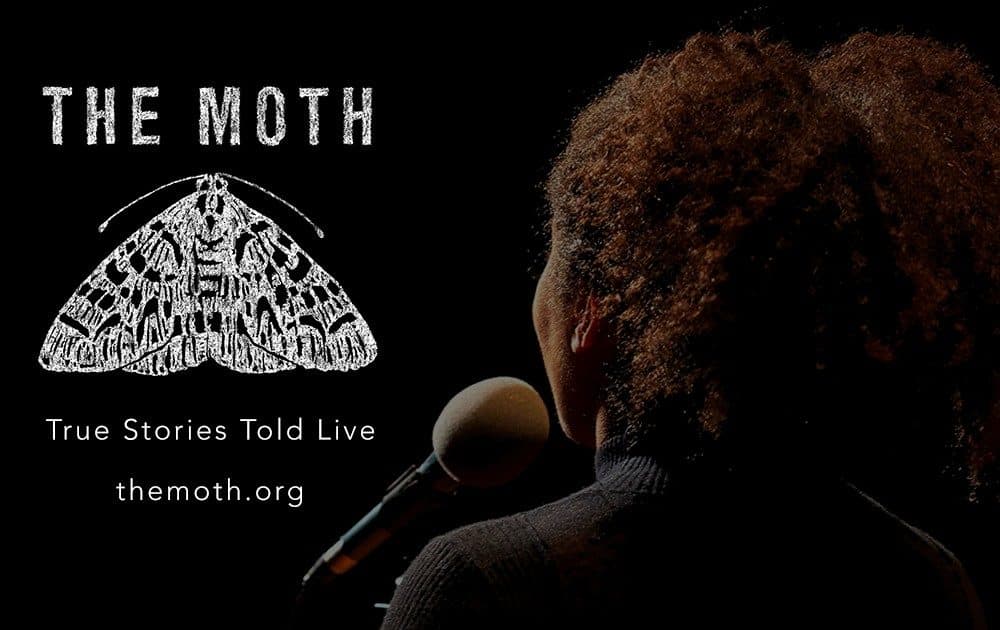 Time & Date
Wednesday, January 27, 2021, 7:30 pm
Event Location
The Moth Virtual Event Open in Google Maps
WBUR is proud to sponsor The Moth, an acclaimed non-profit organization dedicated to the art and craft of storytelling.
The Moth Mainstage is a curated storytelling show featuring four tellers who develop and shape their stories with The Moth's directors. Coming to life in the virtual space and guided by a host, each teller shares their story from their home streamed live into the living room of viewers.
The theme for this Mainstage is "Around The Bend." Journey into parts unknown! Join for stories of hazardous turns and joyous curves. Undiscovered wonders or paths filled with dragons. Good vs Evil - Love vs Loathe, traveling at great speeds in search of a soft landing. Trusting your gut to guide you through, wherever the road may lead.