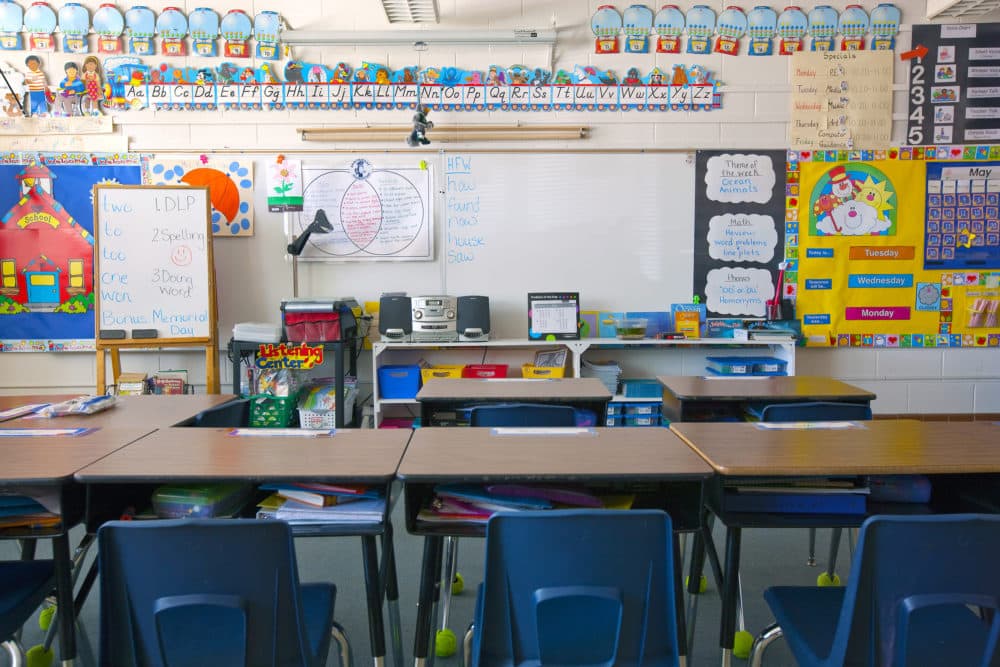 Time & Date
Thursday, October 21, 2021, 6:30 pm
Both in-person and virtual tickets are available for this event. Doors open at 5:30 p.m.
Event Location
WBUR CitySpace Event890 Commonwealth Avenue Boston, MA 02215Open in Google Maps
Ticket Price
$5-25.00
A new school year begins and hopes of a return to normalcy. But for some students and educators, the pandemic school year changed them and the way they approach school. Senior education reporter Carrie Jung moderates a discussion exploring how educators and students have changed their approach to learning and how they're continuing to recover following the losses of the pandemic.
Panelists 
Ulana Ainsworth - inclusion kindergarten teacher and teacher leader, Curtis Guild Elementary School in Boston
Elijah Heckstall - principal, Dudley Street Neighborhood Charter School
Brittany Jenney - ESL teacher, New Bedford High School
Kathleen Smith - interim superintendent, Weymouth Public Schools
CitySpace Tickets (in-person)
Premiere: $25.00 (includes reserved seating)
General: $15.00 (general admission)
Student: $5.00 (must present a valid undergraduate or graduate ID to be admitted)
Virtual Tickets (livestream)
$5.00 (only one ticket needed per household)
Ways To Save 
WBUR Sustainers save $5.00 on premiere, general and virtual tickets to this event online or at the door with your Membership card. WBUR Members save $5.00 on premiere and general tickets online or at the door with your Membership card.
To apply the discount to your ticket purchase online, you'll need to enter a promo code. The code is sent to you in your monthly events newsletter. You can also get your code by emailing membership@wbur.org.