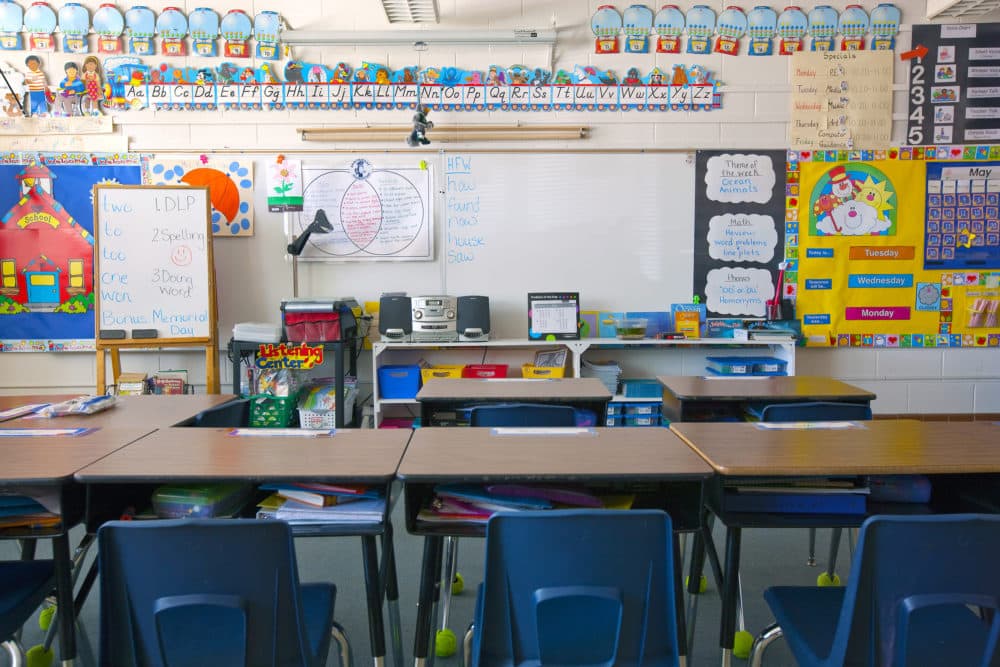 Time & Date
Thursday, October 21, 2021, 6:00 pm
Event Location
WBUR CitySpace Virtual Event890 Commonwealth Avenue Boston, MA 02215Open in Google Maps
Ticket Price
Free
A new school year begins and hopes of a return to normalcy. But for some students and educators, the pandemic school year changed them and the way they approach school.
In May, we explored the opportunities to build stronger school communities. On October 21, six weeks into the new school year, we'll discuss how educators and students have changed their approach to learning, and how they can continue to recover following the losses of the pandemic.
Panelists to be announced.
Join the conversation! Submit your questions to us before and during the event here.
---
Students, Tell Us: What Did The Pandemic Teach You About Your Education?
It's been a year like no other — especially when it comes to education. What do you hope goes back to the way it was before and what do you hope changes?
We've created a survey for middle and high schoolers to fill out and may use your recorded responses on air or online, provided we receive your guardian's permission.
Parents, share the link above with your kids. Kids, share with your friends or siblings, and don't forget to leave your parent or guardian's contact information if you're under 18.