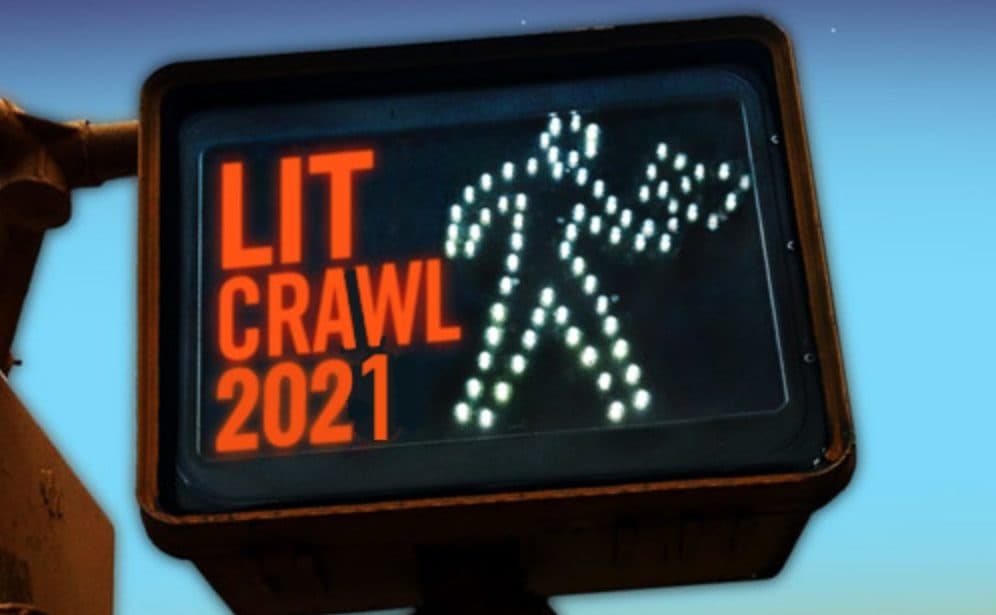 Time & Date
Thursday, June 10, 2021, 6:00 am
Event Location
Central SquareCambridge, MA 02139Open in Google Maps
Celebrate Boston's literary past, present and future on a night of irreverent literary programming in Cambridge's unique and culturally rich Central Square neighborhood. Over three evening sessions (at 6, 7 and 8pm), intrepid readers will choose from a variety of unique literary events including games, performances, provocations and other oddities, all in surprising outdoor venues ranging from alleys and parking lots to pop-up booths and restaurant patios. Here & Now co-host Robin Young will emcee the Lit Crawl mainstage.
Check out this year's presenters at the "more info" link above. Full information, schedules and registration will be available soon.
Event co-presented by the Boston Book Festival and the Litquake Foundation, with funding from the Cambridge Community Foundation and the Massachusetts Cultural Council.