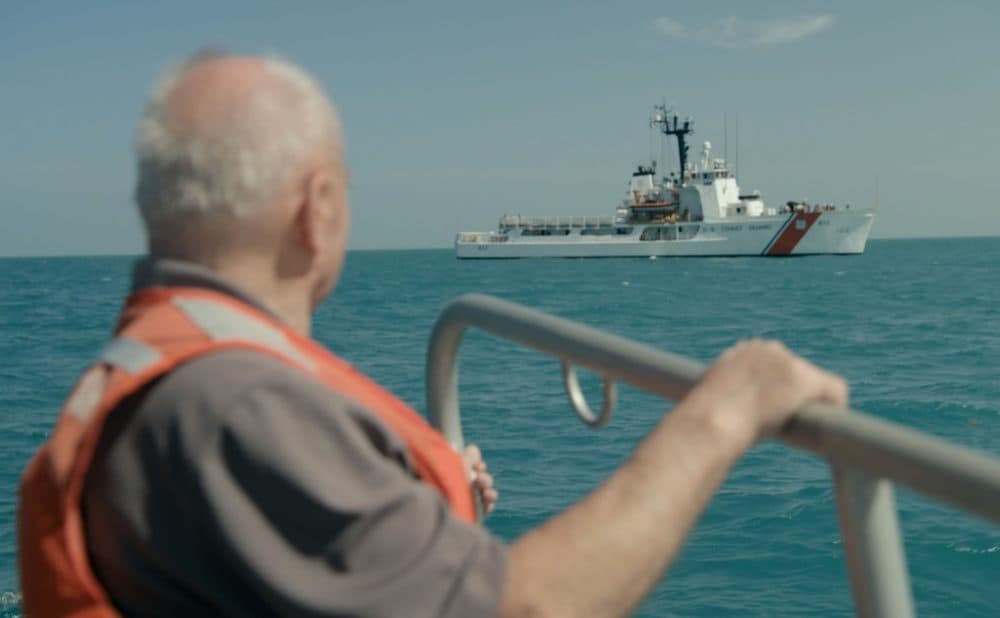 Time & Date
Tuesday, June 8, 2021, 12:00 am
Event Location
Belmont World Film Virtual Event Open in Google Maps
Reporter Shannon Dooling moderates a Belmont World Film virtual discussion with Giedre Zickyte, director of the documentary "The Jump." Rent the film online (available June 8-14) and get a link to the free discussion (June 14 at 7:30 p.m.) by clicking the "buy tickets" button above.
About "The Jump"
In a desperate bid for freedom Simas Kudirka, a Lithuanian sailor, decides to jump across the water from a Soviet vessel anchored off Martha's Vineyard onto an American boat on Thanksgiving Day in 1970. To the outcry of the world media, he's returned to the Soviets, tried for treason and imprisoned for 8 years in Siberia. The incident set off a series of protests begging for his freedom throughout the U.S., including several in Boston. New information about Simas's citizenship surfaces, marking the beginning of a long political battle to save him. Through eye-witness reports, rare archival footage, and a dramatic first-person re-enactment by the now 90-year-old, the film takes the viewer on a journey that became an inspiration for people, pictures and politics, reaching all the way up to the White House.
Event hosted by Belmont World Film.