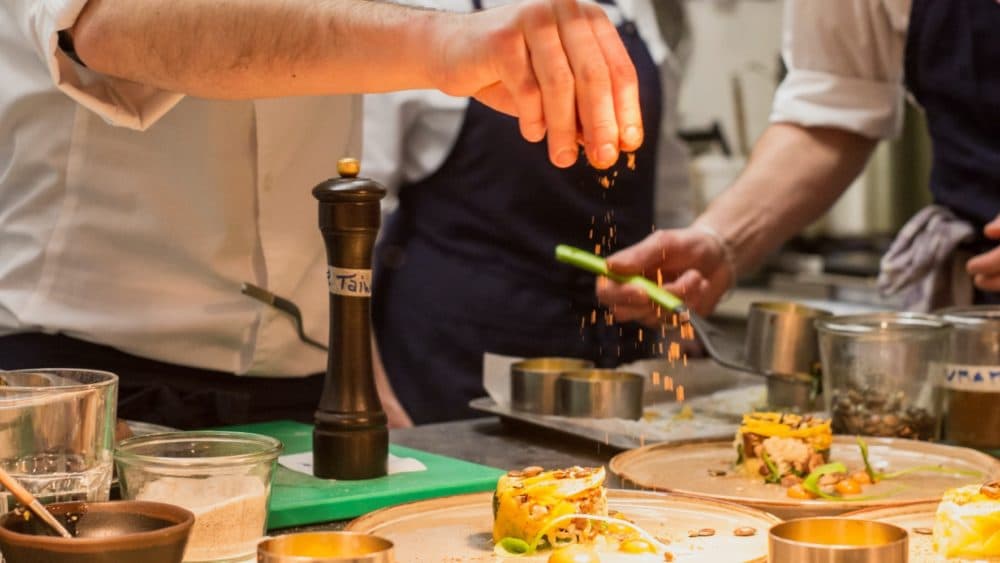 Time & Date
Thursday, November 18, 2021, 6:30 pm
Both in-person and virtual tickets are available for this event. Doors open at 6:00 p.m.
Event Location
WBUR CitySpace Event890 Commonwealth Avenue Boston, MA 02215Open in Google Maps
The pandemic has changed so many aspects of our lives. This Changes Everything is a new WBUR series examining how our norms, our institutions and our culture have had to adjust to a new reality and what that reality will look like. From how we work, to how we gather, to how we teach, join us for conversations with the leaders, thinkers and activists who are reshaping our world.
More than any other industry, restaurants have been hit hardest by the pandemic. The industry had long been held together by a frayed thread that the pandemic only exacerbated: the precarious livelihood of restaurant workers, many without health insurance; the high cost of rents and difficulty of breaking even for owners; the often racist, sexist and abusive work environments; educating diners to value the labor that goes into growing, transporting, cooking and serving their food.
How should the restaurant industry rebuild? Irene Li, co-founder of Mei Mei Restaurant Group, moderates.
Panelists
Jody Adams - chef and founder of Massachusetts Restaurant United
Katrina Jazayeri - proprietor and wine director, Juliet
Juliet Yamila Ruiz - communications director, One Fair Wage
This event is co-produced by Boston University Metropolitan College Programs in Food & Wine.