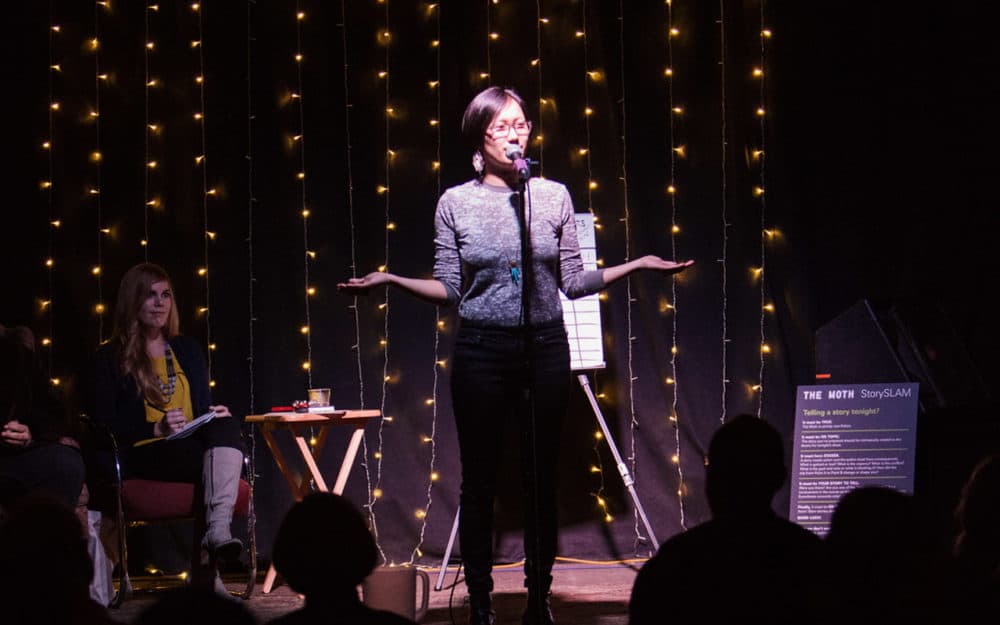 Time & Date
Wednesday, November 17, 2021, 7:30 pm
Doors open at 6:30 p.m.
Event Location
WBUR CitySpace890 Commonwealth Avenue Boston, MA 02215Open in Google Maps
This event is sold out. 
WBUR is proud to be a media sponsor of The Moth, an acclaimed non-profit organization dedicated to the art and craft of storytelling. The Moth StorySLAM is an open-mic storytelling competition, open to anyone with a five-minute story to share on the night's theme. Come tell a story, or just enjoy the show!
The theme of this StorySLAM is "Fortune." Prepare a five-minute story about Lady Luck. The unexpected discoveries or a peek into the future. A one in a million chance, the flip of a coin or the spin of a wheel. Wishing well wins or four leaf clover fails. The tea leaves say the next one will be THE ONE, so when opportunity knocks, open the door.
WBUR Sustainer and Member discount codes can't be applied to this event.