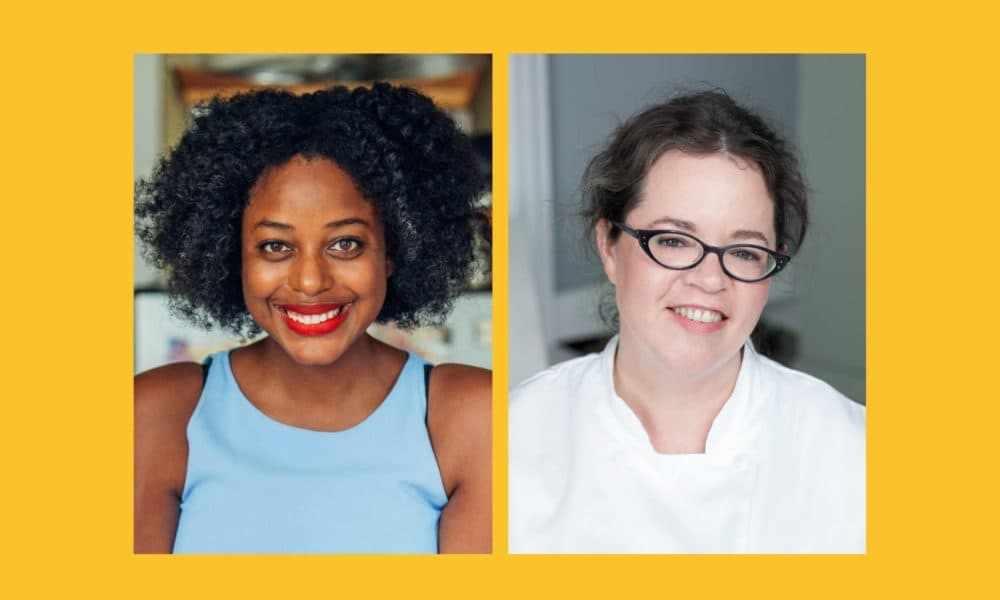 Time & Date
Monday, February 28, 2022, 6:30 pm
Both in-person and virtual tickets are available for this event. Doors open at 5:30 p.m.
Event Location
WBUR CitySpace 890 Commonwealth Avenue Boston, MA 02215Open in Google Maps
Ticket Price
$5.00-25.00
Curated Cuisine is a monthly series where renowned chefs, both local and national, share their food philosophy, their career journeys, and what they learned during the pandemic.
Join us for a conversation with Vallery Lomas, lawyer turned baker, winner of "The Great American Baking Show" and author of "Life Is What You Bake It," and Louise Miller, baker turned novelist and author of "The City Baker's Guide To Country Living." Food writer, editor and stylist Sheryl Julian moderates.
Join the conversation! Submit questions before or during the event here.
This event is co-produced by Boston University Metropolitan College Programs in Food & Wine.
CitySpace Tickets (in-person)
Free (general admission)
All in-person attendees will be required to show proof of vaccination and wear masks except when actively eating or drinking. CitySpace will be seating at 50% capacity (109 seats) for this event.  View all of our COVID-19 policies here.
Virtual Tickets (livestream)
Free (only one ticket needed per household)
Registrants may be contacted by CitySpace about this or future events.