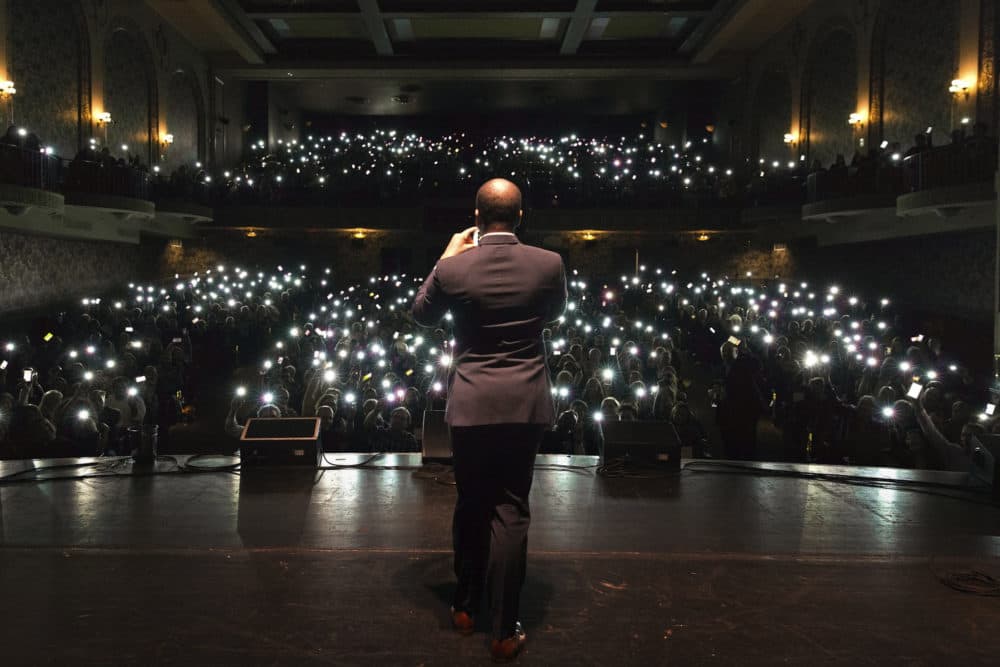 Time & Date
Thursday, June 2, 2022, 7:30 pm
Doors open at 6:30 p.m.
Event Location
Somerville Theatre55 Davis SquareSomerville, MA 02144Open in Google Maps
Ticket Price
$35.00-100.00
WBUR is proud to present The Moth Mainstage on Thursday, June 2 at 7:30pm at the Somerville Theatre.
The Moth is an acclaimed not-for-profit organization dedicated to the art and craft of storytelling. In its 20-year history, The Moth has presented more than 20,000 stories, told live and without notes, by people from all walks of life to crowds worldwide. The Moth podcast is downloaded more than 44 million times a year and Peabody Award-winning The Moth Radio Hour airs weekly on more than 450 public radio stations nationwide.
The Moth Mainstage is where entertainment and enlightenment merge with live stories told by luminaries in the arts and science, newsmakers and news breakers, everyday heroes and even a few reformed villains! Each show features five wildly divergent raconteurs who develop and shape their stories with The Moth's directors.
The theme of this Mainstage is "Past Tense, Future Perfect." Emmy-nominated author, poet and playwright Jon Goode will emcee the show with storytellers Alistair Bane, Nick Ullet and more to be announced!
Guests who purchase our $100 front orchestra tickets will receive access to a Moth party immediately following the show, which includes complimentary food and drinks and a meet-and-greet with the storytellers!
All proceeds support news and programming at WBUR.