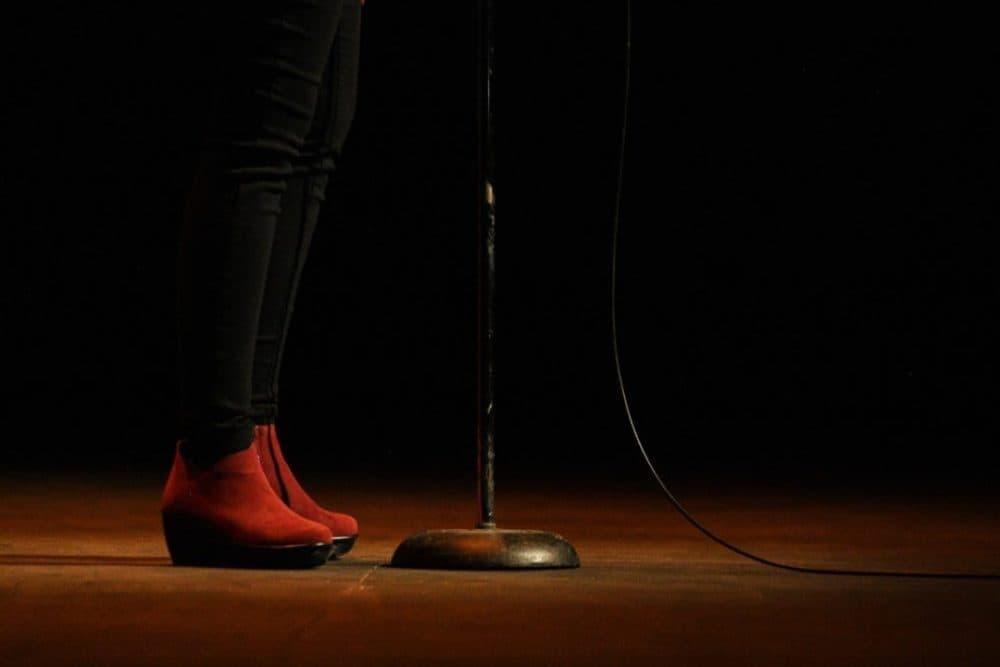 Time & Date
Tuesday, August 23, 2022, 7:30 pm
Doors open at 6:30 p.m.
Event Location
The Center for Arts at the Armory191 Highland AvenueSte 1cSomerville, MA 02143Open in Google Maps
Ticket Price
$15.00
Please note: this event is located at Arts at the Armory, not at CitySpace.
WBUR is proud to be a media partner of The Moth, an acclaimed non-profit organization dedicated to the art and craft of storytelling. The Moth StorySLAM is an open-mic storytelling competition, open to anyone with a five-minute story to share on the night's theme. Come tell a story...or just enjoy the show!
The theme of this StorySLAM is "ENEMIES." Prepare a five-minute story about your nemesis: the Backstreet Boy to your N'Sync, the Killmonger to your T'Challa, the Brutus to your Caesar. Yankees to Red Sox, cats to dogs, Coke to Pepsi. Tell of enemies, "frenemies", rivals and foes.
WBUR Sustainer and Member discounts are not applicable to The Moth events. Registrants may be contacted by CitySpace about this or future events.
Sign up for our newsletter to be the first to access tickets to this event when they go on sale.