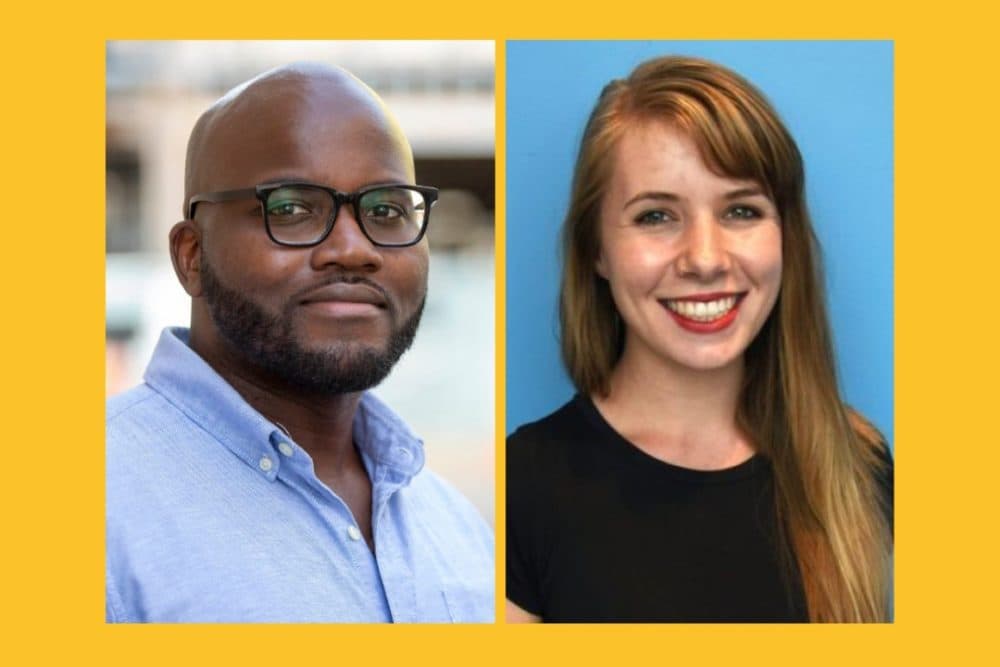 Time & Date
Wednesday, August 17, 2022, 6:30 pm
This event is in-person only. Doors open at 5:30 p.m.
Event Location
WBUR CitySpace890 Commonwealth Avenue Boston, MA 02215Open in Google Maps
Ticket Price
Free
Calling all WBUR Members! We're developing a brand-new local daily podcast— and we want your help to shape it!
Join us for an exclusive WBUR member event where you'll meet our newest host Darryl C. Murphy and producer Franziska Monahan. They'll give you a sneak preview of our latest morning show — the go-to daily podcast for Greater Boston's inquisitive, audio-first consumers who want to explore the local context, impact and solutions. Get ready to weigh in and share feedback.
Plus, Darryl will interview Arié and Beth Ann Dahan, owners of Twelfth Night Wines. They'll discuss their journey from Boston to New Zealand, how they developed their winery and what truly makes a good wine.
Following the conversation, join us for the afterparty!
Sip on complimentary wine from Twelfth Night Wines.
Snack on cheese and charcuterie from Life Love Cheese.
Snap a photo at our selfie station.
Snag some free WBUR merch to take home.
Sign up to become part of our audience panel and continue to help shape WBUR.
This event is for WBUR members only. Limit two tickets per patron while inventory lasts.
If you would like to become a member to attend this event, you can make a gift of any amount to WBUR here. Once you've made your gift, email membership@wbur.org to receive the link to register for the event.