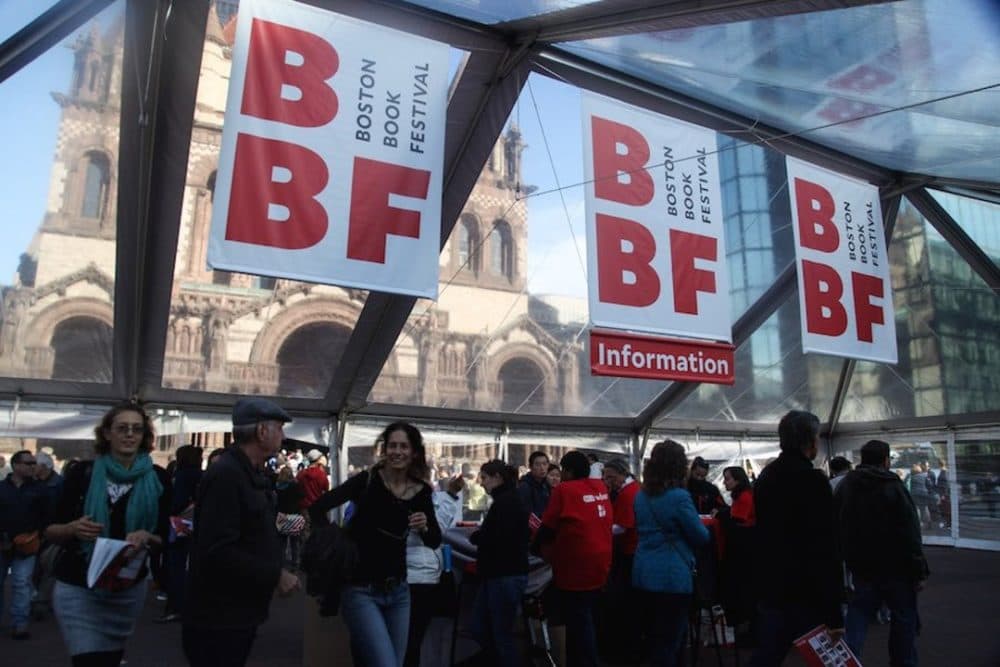 Time & Date
Friday, October 28, 2022, 6:00 pm
Event Location
Copley Square Open in Google Maps
Ticket Price
Free
WBUR is proud to be a media partner of The Boston Book Festival, returning to Copley Square with a kick-off on Friday, October 28 and continuing all day on Saturday, October 29.
Join 200 fiction, nonfiction, YA, and kids authors for a day of readings and discussions, book signings, workshops and other lively literary events. The BBF will also feature kids activities, walking tours, the Copley Square Street Fair, live music, food trucks and more. Celebrate the power of words, together once again.
Keynote authors
Patrick Radden Keefe, "Rogues: True Stories of Grifters, Killers, Rebels and Crooks"
Bessel van der Kolk, M.D., "The Body Keeps the Score: Brain, Mind, and Body in the Healing of Trauma"
Yiyun Li, "The Book of Goose"
Malinda Lo, "A Scatter of Light"
Tui T. Sutherland, "The Flames of Hope" (Wings of Fire #15)