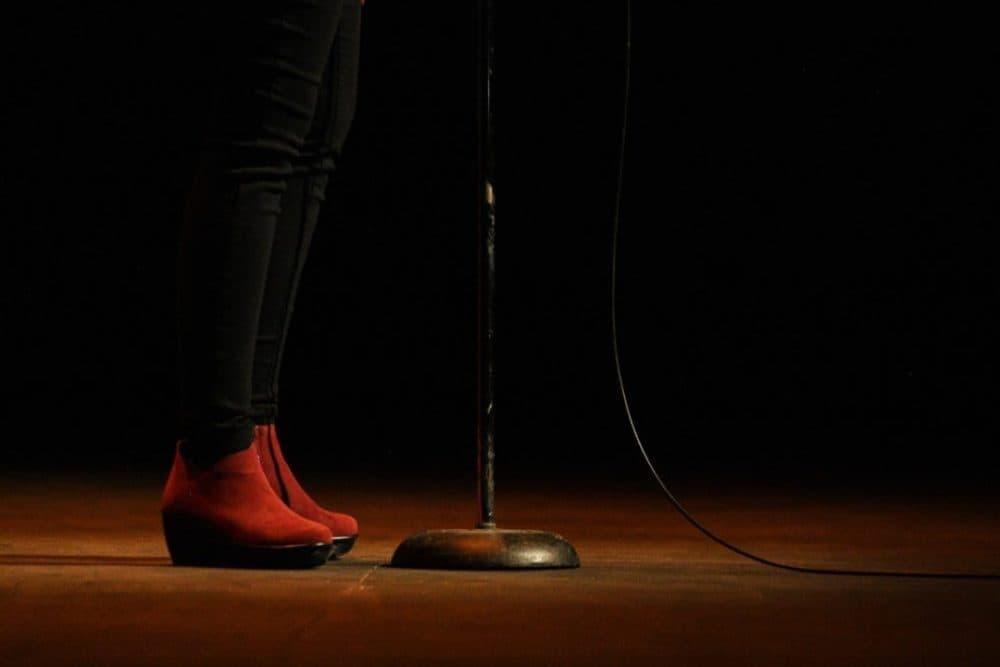 Time & Date
Tuesday, March 28, 2023, 7:30 pm
Event Location
The Center for Arts at the Armory191 Highland Avenue #1cSomerville, MA 02143Open in Google Maps
Ticket Price
$15.00
Please note: this event is located at Arts at the Armory, not at CitySpace.
WBUR is proud to be a media partner of The Moth, an acclaimed non-profit organization dedicated to the art and craft of storytelling. The Moth StorySLAM is an open-mic storytelling competition, open to anyone with a five-minute story to share on the night's theme. Come tell a story...or just enjoy the show!
The theme of this StorySLAM is "CLUMSY." Prepare a five-minute story about the absence of grace. A poor grasp of language or luggage. Sporting disasters and performing mishaps. Gaffes and bloopers. Epic fumbles or adorable missteps. Accident prone, careless or just unlucky. Note to China Shop: Beware of Bull.
Sign up for our newsletter to be the first to access tickets to this event when they go on sale.