Show rundown for 8/25/2003
30:31
Play
This article is more than 15 years old.
Bombs Rock Bombay, Killing Dozens
No one group has yet taken responsibility for the powerful bombs that rocked Bombay, India today killing at least 40 people and injuring dozens of others. One blast took place at a Hindu temple, the other at the city's top tourist attraction.
Convicted Priest Geoghan Killed in Prison
State prison officials are continuing their investigation into the circumstances surrounding the violent death of defrocked priest John Geoghan, who was allegedly strangled by a fellow inmate Saturday.
Oregon Firefighters Killed in Crash
Eight contract firefighters were killed on their way home from fighting a fire in Idaho. Their van collided with a truck and exploded. Six of the men are from Douglas County in Oregon.
Argentina Repeals Decades-Old Amnesty for Domestic War Criminals
With the support of Argentina's President Nestor Kirchner, the Argentine House and Senate voted to revoke amnesty laws that have protected hundreds of military officers accused of involvement in the country's dirty war of the 1970s.
Bush Poll Numbers Slipping
To hear how Republican planners are responding to signs that Bush is losing ground in terms of poll numbers and public popularity, we speak with the chairman of the Republican National Committee.
Old Man Howard
For kids growing up in Medford, Oregon, the old Howard Farm was the ultimate dare. Go there and see if Old Man Howard would come after you with his gun. Well, he died a millionaire, and left all his money to benefit local kids.
Not Rock Stars: Old Folk Age Gracefully
We speak to Here and Now's folk maestro Scott Alarik looks at why the folk industry and its artists have aged gracefully.
This program aired on August 25, 2003.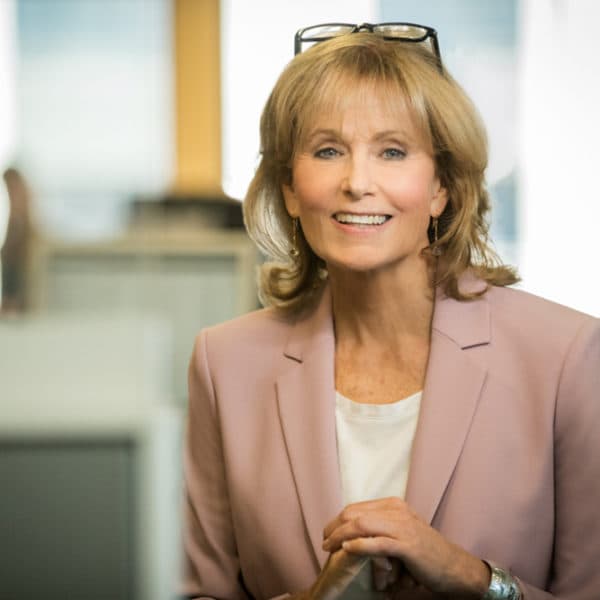 Robin Young Co-Host, Here & Now
Robin Young brings more than 25 years of broadcast experience to her role as host of Here & Now.