Show rundown for 12/5/2007
35:46
Play
This article is more than 11 years old.
Pacific Northwest Flooded
The storm has moved on, but tens of thousands are still without power in Oregon and Washington and several miles of Interstate 5, the main artery connecting Canada, the US, and Mexico, is still under water. We'll get a report with Tom Banse of KUOW-FM.
Children of Jihad
Jared Cohen is a member of the State Department's Policy Planning Staff, where he works on outreach to youth in the Muslim world. He traveled around the Middle East meeting other twentysomethings in Lebanon, Syria and Iran and finds them surprisingly similar to their American counterparts. He writes about his experiences in a new book called, "Children of Jihad: A Young American's Travels Among the Youth of the Middle East."
The Golden Compass
The film "The Golden Compass" opens in theaters on Friday but the Catholic League has already called for a boycott of the movie. William Donohue, head of the League, charges that the books on which the film is based are anti-religion. We talk about the controversy surrounding Philip Pullman's trilogy, "His Dark Materials, with Donna Freitas, visiting assistant professor of religion at Boston University and author of the book "Killing the Imposter God: Philip Pullman's Spiritual Imagination in His Dark Materials". Freitas also wrote an op-ed piece for the Boston Globe about the issue.
Congressional Hub Bub
President Bush has been lambasting Congress this week, saying lawmakers have failed to get much done this year. Congress now has three weeks before its holiday break and has a full agenda with bills on energy, warrantless wiretapping, farm policy, the alternative minimum wage and war spending bills. Our guest is Jonathan Allen of Congressional Quarterly.
Baker's Hotline
As we move full-tilt into holiday baking season, where can would-be cookie, pie, and cake-makers turn with their questions? We revisit a conversation we had with Robin Sargeant, who helped launch the Baker's Hotline at King Arthur Flour Company. The hotline fields about 60,000 baking question calls and emails a year. Holiday hours for the Baker's Hotline: 8 a.m. to 9 p.m. eastern time Monday-Friday. 9 a.m. to 9 p.m. eastern time Saturday-Sunday. The hotline will be open only until 5 p.m. on Dec. 23; closed on Christmas Eve and Christmas Day; open only until 5 p.m. on New Year's Eve; and closed on New Year's Day. After the holiday regular hours are 8 a.m. to 9 p.m. eastern time weekdays, 9 a.m. to 5 p.m. weekends. To contact the Baker's Hotline call 802.649.3717 or email bakers@kingarthurflour.com
This program aired on December 5, 2007.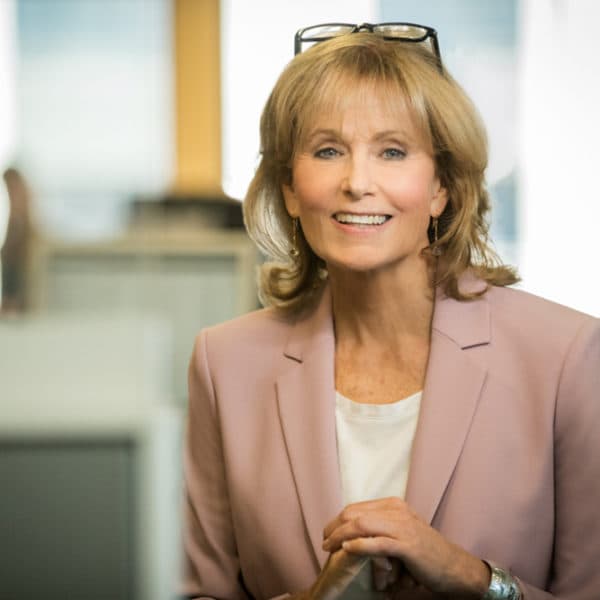 Robin Young Co-Host, Here & Now
Robin Young brings more than 25 years of broadcast experience to her role as host of Here & Now.