Show rundown for 1/14/2008
43:18
Play
This article is more than 13 years old.
CONGRESS RETURNING TO WORK
We speak with Gail Chaddock, Capitol Hill Correspondent for The Christian Science Monitor about what is on the congressional agenda.
RACE AND PRESIDENTIAL POLITICS
A Washington Post/ABC News poll out today shows Barack Obama's support among African American voters is surging ahead of Hillary Clinton's. We speak with Clarence Page, syndicated columnist for The Chicago Tribune and Melissa Harris Lacewell, associate professor of politics and African American studies at Princeton.
THE DELEGATE COUNT
Hillary Clinton scored a comeback victory in New Hampshire by winning the popular vote. But, when it came to the number of delegates the Granite State will send to the party's convention, Clinton actually lost to Barak Obama. Confused?
PANHANDLER SIGNS
Producer Larissa Anderson reports on a public art project in Minneapolis that links up artists and the homeless with the goal of designing more attractive and more effective pan handling signs.
FILM SCORES
With the Oscar nominations set to be announced next week, we take a look at film scores. We talk with Dan Carlin, Hollywood composer and chair of the Berklee College of Music's film scoring department about what goes into making a good film score music to the ear.
This program aired on January 14, 2008.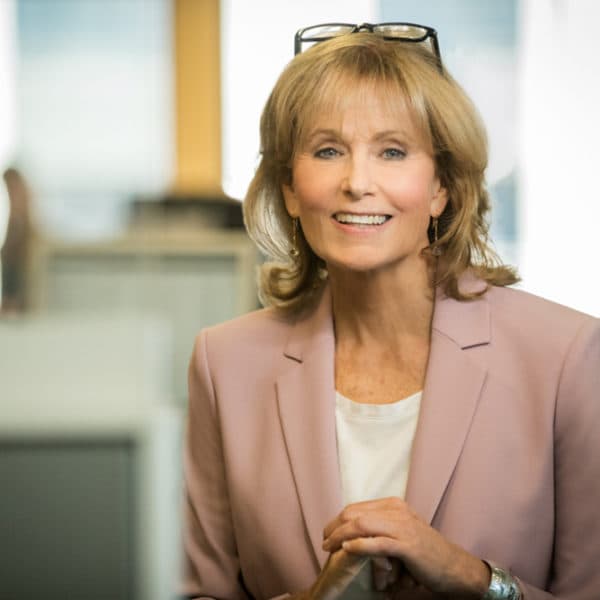 Robin Young Co-Host, Here & Now
Robin Young brings more than 25 years of broadcast experience to her role as host of Here & Now.