Show rundown for 1/28/2008
22:28
Play
This article is more than 13 years old.
ELECTION 2008
The race for the presidency is moving from retail to wholesale as candidates begin to turn their attention to Super Tuesday, when about half of all delegates to the party conventions will be chosen in coast-to-coast primaries. We speak with Richard Wolffe, senior political correspondent for Newsweek.
STATE OF THE UNION
We ask "What do you want President Bush to say tonight?" We revisit people we've spoken to in the past on our program: We hear from a nature guide in rural Maine who says the price of fuel needs to addressed; a nurse in Oregon talks about patients she sees who don't have health insurance; and a vet from Afghanistan talks about the economy here in the US and her job prospects. These are just some of the people we talk to about the State of the Union, 2008.
THE LEGACY OF HANGING CHADS
On the eve of the Florida primary, we look back to the disputed 2000 presidential election in the Sunshine State.
FAUX BEARS
You may have seen them on television news reports; polar bears singing, dancing and chanting about the dangers of climate change to their frozen habitat during demonstrations on Capitol Hill. They are not real bears, of course, but who are they? Here & Now's Jill Ryan profiles a group of people who believe their message against global warming is best delivered in a big, white, furry suit.
THE ASSIST
Bill Littlefield, host of the NPR show "Only a Game" speaks with Neil Swidey, author of "The Assist: Hoops, Hope, and the Game of Their Lives". Neil profiles Jack O'Brien, who has coached the boys basketball team at Charlestown High School in Boston to five state championships, but also focuses on getting his athletes into college.
This program aired on January 28, 2008.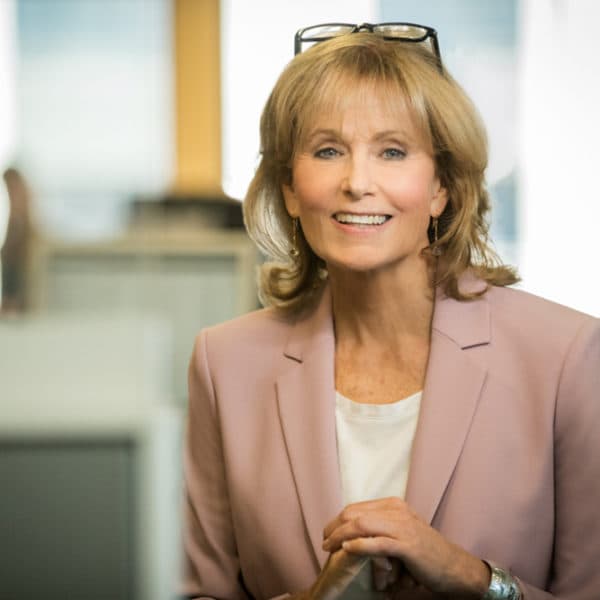 Robin Young Co-Host, Here & Now
Robin Young brings more than 25 years of broadcast experience to her role as host of Here & Now.