Show rundown for 6/6/2008
22:58
Play
This article is more than 13 years old.
First Hand Account of Strife in Zimbabwe
Thomas Shaw, the Episcopal Bishop of Massachusetts, just returned from a secret, week-long trip to Zimbabwe. While there, he witnessed the economic strife that has left the country with soaring inflation and sky high energy and food costs. Bishop Shaw comments on the violence unleashed by President Robert Mugabe against the opposition party in the run-up to the June 27th run-off election with Morgan Tsvangirai. The Bishop also says Anglicans are being targeted, with church property stolen and parishioners prevented from holding church services.
The Politics of Food
As the UN wraps up a conference on high food prices, we rebroadcast a conversation with Michael Pollan, Knight professor of journalism at UC Berkeley and author of "Defense of Food: An Eater's Manifesto." Pollan explains how highly processed, high caloric foods are generally less expensive than simple foods.
Risk Premium
Each time you fill up at the gas station, you're paying a hidden cost called the risk premium. This is the cost oil companies pay for added security when doing business in places where crude is plentiful, but doing business is dangerous. We talk to reporter Mimi Swartz who tells the story of Russell Spell, an oil worker who was kidnapped by anti-government insurgents in Nigeria.
Rescuing Race Horses
As the spotlight shines on Big Brown, the Belmont Stakes, and the Triple Crown, we take a look at what happens to many thoroughbreds after their racing days are over. As many as 15,000 of them each year wind up in the slaughterhouse. But groups across the nation have started purchasing discarded thoroughbreds, re- training them, and putting them up for adoption. Our guest is Laurie Lane, president of ReRun, a New Jersey based racehorse rescue group.
Massachusetts Art
The Massachusetts Cultural Council has put together "Keepers of Tradition", an exhibit featuring the folk arts and crafts of the Commonwealth. We speak with Maggie Holtzberg, Massachusetts State Folklorist about the show, including the many contributions by immigrant communities.
This program aired on June 6, 2008.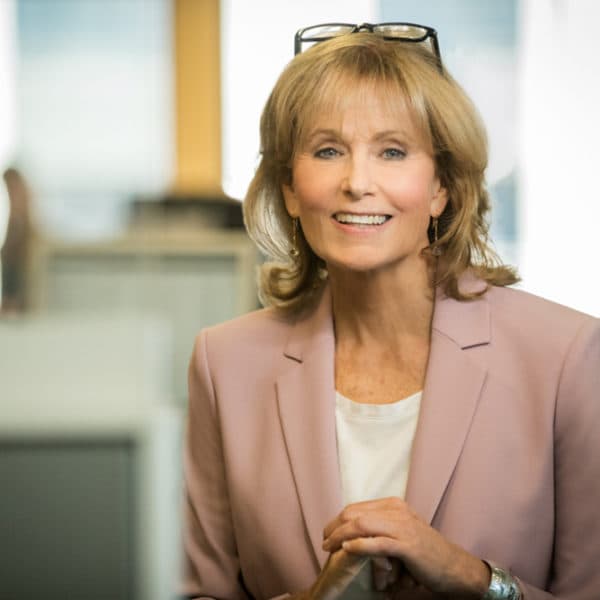 Robin Young Co-Host, Here & Now
Robin Young brings more than 25 years of broadcast experience to her role as host of Here & Now.