Show rundown for 7/14/2008
42:54
Play
This article is more than 12 years old.
Mortgage Crisis
Stock markets rebounded this morning with the news that the US Treasury and Federal Reserve are taking action to shore up struggling Fannie Mae and Freddie Mac, the dominant providers of funding for home mortgages in the US. Federal regulators are temporarily opening their so-called discount lending window to Fannie Mae and Freddie Mac. We speak with Nariman Behravesh, chief economist at Global Insight, an economic analysis firm
Afghanistan
For two months this summer, U.S. and coalition troop deaths in Afghanistan surpassed casualties in Iraq, raising questions about the strength of the Taliban and the NATO forces fighting them. Anna Mulrine, a senior editor at U.S. News and World Report just spent a month with U.S. soldiers and Marines in Afghanistan and joins us to talk about what she saw.
Cook County Tax Hike
This month, commissioners in Cook County, Illinois voted to raise the county's sales tax by a full percentage point - up to 10.25%. The county now has among the nation's highest sales tax rate. This doesn't sit well with the residents of Palatine, a Chicago suburb. We speak with mayor Rita Mullins about Palatine's efforts to repeal the tax - and, possibly, secede from the county. We also hear from MIT economics professor, William Wheaton, a local taxation expert.
Parental Dating Rules
In the realm of teenage dating, some parents set curfews, others tell their teenagers how to act on dates and some parents stay out entirely. A new study suggests that the rules parents set say a lot about their own love lives. We speak with Dr. Stephanie Madsen, author of the study and an associate professor of psychology at McDaniel College in Maryland.
"The Closer"
Tonight, one of cable television's highest rated shows "The Closer" returns to TNT. We speak with Tony Denison, who plays Lieutenant Andy Flynn about his role, and the show's popularity.
This program aired on July 14, 2008.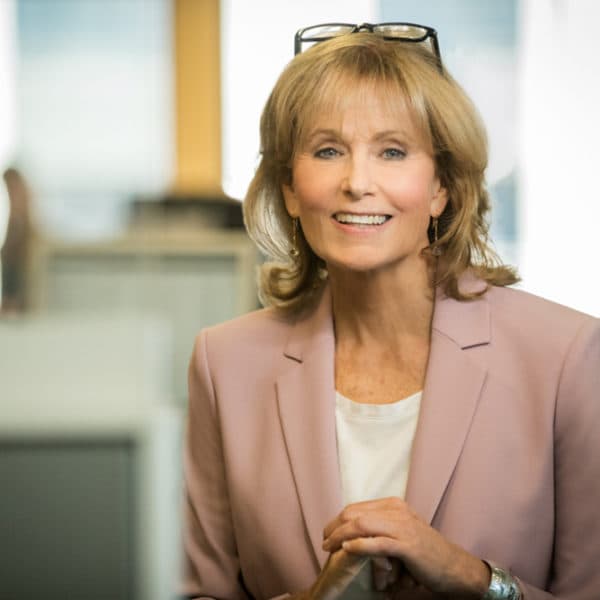 Robin Young Co-Host, Here & Now
Robin Young brings more than 25 years of broadcast experience to her role as host of Here & Now.