Show rundown for 9/22/2008
23:11
Play
This article is more than 12 years old.
Financial Meltdown
With President Bush saying "The whole world is watching," Congressional Democrats try to put their stamp on the Bush administration's $700 billion rescue plan for the financial sector. We speak with David Herszenhorn of The New York Times.
Deja Vu
As calls mount for more regulation of the nation's financial sector we look back at the savings and loans crisis of the 1980's, the last big government bailout which also led to to an investigation of influence peddling that almost ended the political career of GOP presidential hopeful John McCain.
Marion Nestle on Food Saftey
Chinese milk products have sickened tens of thousands of babies. The milk was treated with melamine, an additive that makes the milk appear to have more protein, and which was the same additive at the center of the pet food crisis last year. Nutrition professor Marion Nestle has written "Pet food Politics: The Chihuaha in the Coal Mine." We speak to her about that, and about China 's current food troubles.
Handel for Headbangers
What would the music of Wagner, Handel, Puccini, Mozart, Verdi and Bach sound like if the composers were alive now, writing and performing with today's electronic instruments and technology? The East Village Opera Company has "re-imagined" some of the composers' "Classic" arias and infused them with influences from Rock and Roll's "Classic" era. We talk with Peter Kiesewalter and Tyley Ross, co-founders of the group about their new CD called " Olde School ."
This program aired on September 22, 2008.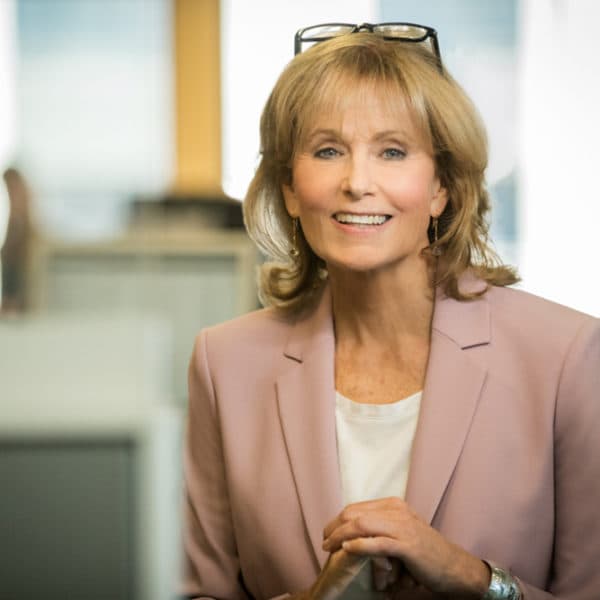 Robin Young Co-Host, Here & Now
Robin Young brings more than 25 years of broadcast experience to her role as host of Here & Now.