Show rundown for 9/23/2008
46:23
Play
This article is more than 12 years old.
Financial Bailout, The Pushback
The top Republican on the Senate Banking Committee, Alabama's Richard Shelby, is calling the emerging financial bailout plan "neither workable nor comprehensible." What shape will it take? We speak with Los Angeles Times business reporter Maura Reynolds.
Sebastian Junger
With more American troops headed to Afghanistan this fall and next year, journalist Sebastian Junger joins us to talk about the war there this summer.
Financial Bailout, The Safeguard
With the nation's financial crisis moving from Wall St. to Capital Hill both Democrats and Republicans are struggling to come up with a bailout plan they can all agree on. We speak with Peter Morici, Professor of International Business at the University of Maryland about the possible outcomes who says the bailout is needed, but it should not be a reckless bet with shareholders and taxpayers money.
Help for Homeowners
A group of housing advocates met yesterday with Federal Reserve Bank Chair Ben Bernanke to ask for help for homeowners in trouble with their mortgages. We'll speak with Nadine Cohen of Greater Boston Legal Services who was at the meeting.
Glenn Gould
He obsessed over his recordings of Bach's Goldberg Variations. We'll hear his two versions, and on the twentieth anniversary of his death, examine the importance of the remarkable pianist.
This program aired on September 23, 2008.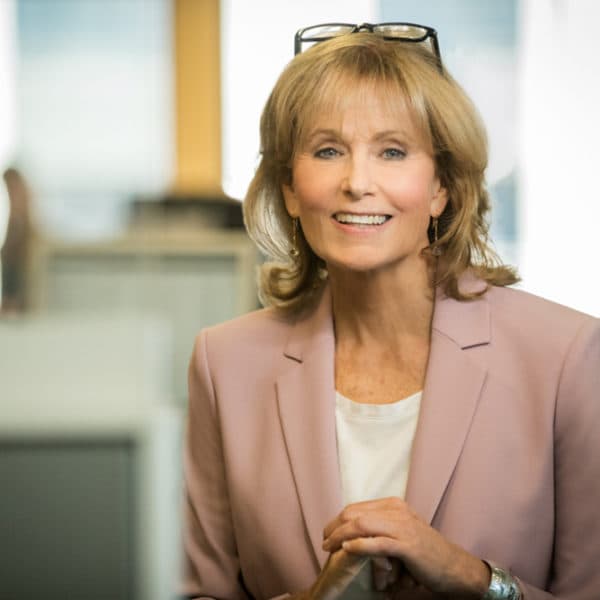 Robin Young Co-Host, Here & Now
Robin Young brings more than 25 years of broadcast experience to her role as host of Here & Now.