Show rundown for 10/6/2008
42:48
Play
This article is more than 11 years old.
Banks in Crisis
The Federal Reserve and the Treasury Department announced a series of measures today to help restore confidence in banks.
Lehman CEO in Hot Seat
Richard Fuld, CEO of Lehman Brothers, is testifying before Congress today. The 158-year old investment bank declared bankruptcy last month, setting off a domino effect on Wall Street. Lawmakers will grill Fuld on why he didn't act sooner to prevent the bank from failing and take issue with the huge multi-million dollar salaries at Lehman. Our guest is Benton Ives of Congressional Quarterly.
Electoral College Doomsday
What if both Senators John McCain and Barack Obama each win 269 votes in the Electoral College on election day?
The Story Behind "Flash of Genius"
The new film "Flash of Genius" is based on the life of Robert Kearns, who invented the windshield wiper that's now widely used in automobiles, but who fought a lengthy and costly legal battle to get car companies to acknowledge his creation. We speak with Dennis Kearns, Robert's son, about the true story behind the film.
Ani DiFranco Red Letter Year
Feminist icon and maverick recording artist, Ani DiFranco is out with a new CD. "Red Letter Year" reflects the changes in DiFranco's life over the last couple of years.
This program aired on October 6, 2008.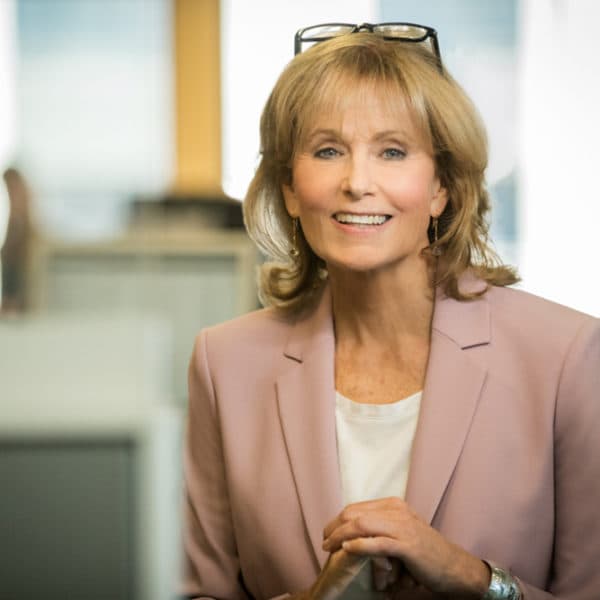 Robin Young Co-Host, Here & Now
Robin Young brings more than 25 years of broadcast experience to her role as host of Here & Now.