A Marine's Suicide And A Family's Fight For Compensation
15:35
Play
This article is more than 9 years old.
There is no doubt the U.S. military has beefed up its suicide prevention efforts in recent years, adding mental health staff to deal with the huge influx of returning vets from Iraq and Afghanistan. But the suicides continue — an astonishing 18 veterans killed themselves each day, according to a recent Washington Post article. The piece was written by the paper's military reporter, Greg Jaffe, and it centers on the 2010 death of former Marine Maj. Jeff Hackett, who killed himself more than two years after he left the military.
As Jaffe writes, Hackett was a standout Marine, plucked from the enlisted ranks to become an officer. But serving in Iraq, when 13 men under his command were killed, turned him on himself. After his first tour, he tried to retire early, but the Marines said no and sent him back for that second tour.
Once he came home for good, what happened will sound familiar to the families of other returning vets with post-traumatic stress disorder: Heavy drinking, erratic behavior and, finally, suicide in an America legion hall in Cheyenne, Wyo.
"Danelle will say her husband died of a battle wound, it just took him two-and-a-half-years to die."

Greg Jaffe, military reporter
What happened after Hackett's death is really the subject of Jaffe's story, because while the Veterans Administration acknowledges Hackett died as a result of chronic PTSD connected to his Iraq experience, it still denied his widow Danielle a $400,000 life insurance claim.
"Danelle will say her husband died of a battle wound," Jaffe told Here & Now's Robin Young. "It just took him two-and-a-half-years to die."
Jeff Hackett left his widow and four sons, along with $460,000 in debt.
In the time after he retired from the military, Jeff Hackett had stopped paying his military insurance payments, something that had happened automatically when he served. That's the key to this case. He could have gotten a three-year break from paying the premiums if he had been judged to be totally disabled, but he wasn't receiving mental health care (he had denied he needed it) and he had a job after he retired from the military. That, according to the VA, proved he wasn't completely disabled, so for those reasons, the insurance policy claim was denied.
The Hacketts' youngest child is now in the Marines and is married to another Marine who is in Afghanistan. "He took his dad's dog tags with him and he held them," Jaffe said. "He said that helped him get through Marine boot camp. I think his mom is proud of him for doing that and he sees it as a tribute to his dad."
After the suicide, the Hacketts lost their home and two cars, but an anonymous Marine Corps donor bought them a house in West Virginia, where they live today.
Guest:
Greg Jaffe, Washington Post military reporter
This segment aired on February 28, 2012.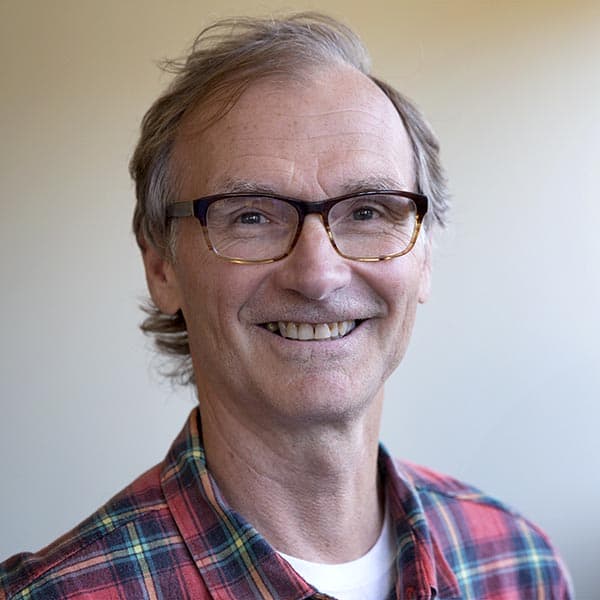 Alex Ashlock Producer, Here & Now
Alex Ashlock has been a producer for Here & Now since 2005. He started his WBUR career as senior producer of Morning Edition in 1998.