Essay: Why A Plodder Can't Wait For The 2014 Boston Marathon
This article is more than 7 years old.
I don't run. Even before knee surgery, I ran like a truck, with no lift at all. I stick to swimming.
But I love the Boston marathon. Every year, I make it a point to go into town the weekend before the race so that I can mill around with the crowds.
And every year, I look to see what color the bags are, the ones that the Boston Athletic Association gives to the runners when they register, to hold their belongings while they run.
Whenever I spotted that tell-tale bag, I wanted to call out "Good luck! Run well!" But I didn't. I was afraid they'd think I was a crazy woman.
This year, the bags were bright yellow. Saturday before the race I looked out for them.
I always want to spot those who are going to take part. There are those who are obviously runners, but there are also a lot of people who look, well, ordinary.
But everyone is always so energetic: they're bouncing, bright-eyed, just itching to get to the starting line in Hopkinton.
I work on Marathon Monday. But as I made my way in in the early morning, I saw a bunch of runners going to the buses that take them to the start.
Whenever I spotted that tell-tale bag, I wanted to call out "Good luck! Run well!" But I didn't. I was afraid they'd think I was a crazy woman.
I've been following what's been happening ever since the bombs went off, it's my job. And I can't add to what others have so eloquently said about the incredible rescue efforts of emergency officials, medical personnel, volunteers and spectators.
But I do think a lot about those eager faces I saw when I was in town the Saturday before the marathon.
And I think about those bags.
Those bright yellow bags became symbols of something much darker as they went unclaimed, waiting for runners who couldn't collect them that day.
Runners who were stranded - desperately trying to contact their family and friends to tell them that they were okay. Or trying to reassure themselves that their loved ones were.
I can't even wrap my brain around those who were killed so arbitrarily, those who were permanently maimed and those who had a whole host of other injuries.
The losses were compounded when an officer was killed and another was wounded in what became the manhunt for the remaining suspect.
Boston and the surrounding community received a lot of blows Marathon week. I think, I hope, we can recover.
The city of Boston, the president and runners themselves have vowed that the Boston Marathon will go on next year.
When that I happens, I want to be there: on Marathon Monday and the weekend before.
I want to see what color next year's bag is, and whenever I spot one I want to shout out not only "Good luck! Run well!" but also, for the joy and life that people who run bring to those of us who don't, add a "Thank You."
---
Emiko Tamagawa is a producer for Here & Now.
This segment aired on April 24, 2013. The audio for this segment is not available.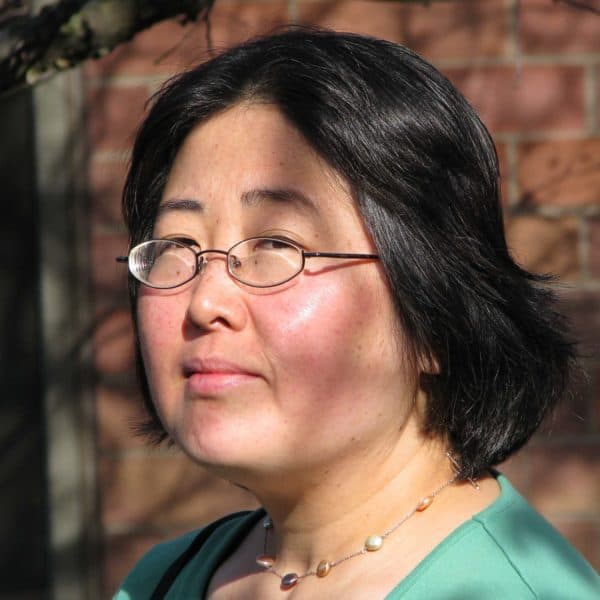 Emiko Tamagawa Senior Associate Producer, Here & Now
Emiko Tamagawa produces arts and culture segments for Here & Now.