Families Observe Suicide Prevention Day
This article is more than 7 years old.
Today, September 10, is World Suicide Prevention Day, a day designed to raise awareness of the warning signs of suicide and the help that is available.
The numbers are pretty staggering. According to the American Association of Suicidology, there were more than 38,000 suicides in the U.S. in 2010 — the most recent statistics.
That number breaks down to more than 100 suicides per day. It's also estimated that every suicide intimately affects at least six other people. Those people have names like Kevin, Joyce, Debbie and Kim.
Kevin and Joyce Lucey live in Belchertown, Mass. Their son and Debbie's brother Jeff was in the Marine Reserves. He committed suicide in 2004 after a tour of combat duty in Iraq.
Nine years later they continue to honor his memory by reaching out to other families who have lost loved ones to suicide. I met them at Saturday's "Run For The Fallen" road race in Lynnfield, Mass. The event is held on the Saturday before each anniversary of the September 11 attacks to remember members of the military who have died since those attacks.
When you have a suicide that occurs, so many people run away from you, because they don't feel comfortable, they don't know what to say.

Kevin Lucey
There are more than 200 of them from Massachusetts. Many on the battlefield in Iraq or Afghanistan. But some, like Jeff Lucey, died on the home front.
Sara Keller-Likins is executive director of the Military Friends Foundation, which organized Saturday's event.
"This recognizes all of those who've have lost their lives both abroad and at home. And I think that's critical, critical," she said.
For families like the Luceys, it's also critical to reach out to others who have suffered a similar loss.
"Well first of all, I think we have to seriously start addressing the issue of suicide," Kevin said. "But secondly, never to forget those left behind. And that's as important as treating suicides."
Kim Burditt is from Wakefield, Mass. Her brother John was a former Marine when he killed himself in 2010.
"My brother never saw combat, but I know his time serving and what happened to him there absolutely affected him," she said. "We believe he probably had depression on an off since his teens. We didn't know."
Today, Kim works for an organization called TAPS, which stands for Tragedy Assistance Program For Survivors. The organization supports the families of people killed in action, as well those who take their own lives. She said it's crucial to connect people who are going through this experience.
"You are standing in the middle of the worst nightmare that you have ever imagined and someone comes to you and says 'I know, I understand.' And it's even more powerful with suicide loss, because there is so much stigma," she said.
For Debbie Lucey, being reminded of the loss of her brother is painful, but there's also comfort in being around others in the same boat.
"When you go to these events, it's a different type of family and a support that you get from people who have gone through a similar situation," she said. "I know through TAPS and other events that I've made a lot of connections with people that is very helpful."
It can also be much more than just helpful. Kevin Lucey said groups like TAPs and the Military Friends Foundation have made all the difference to his family after his son's suicide.
"We went to a memorial service for a person and one of the things that we shared with his family is that, when you have a suicide that occurs, so many people run away from you, because they don't feel comfortable, they don't know what to say. Here with TAPS, here with and the Military Friends Foundation, they run to you. They among other organizations were our lifelines, and they saved our lives."
This program aired on September 10, 2013. The audio for this program is not available.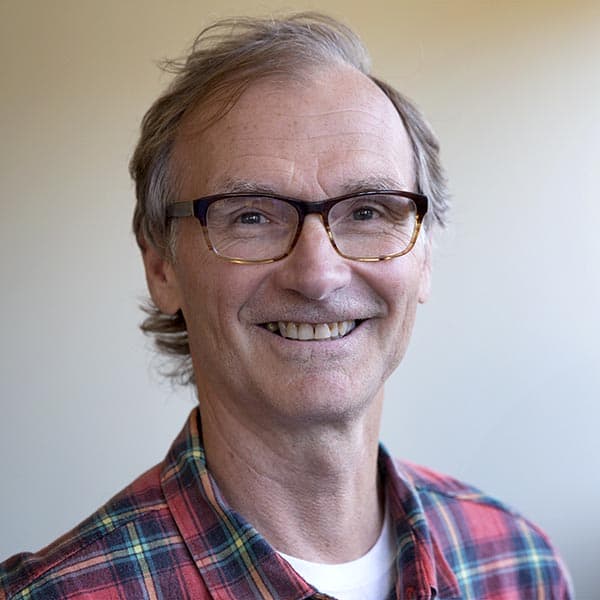 Alex Ashlock Producer, Here & Now
Alex Ashlock has been a producer for Here & Now since 2005. He started his WBUR career as senior producer of Morning Edition in 1998.