'War On Poverty' Remains Controversial
05:05
Play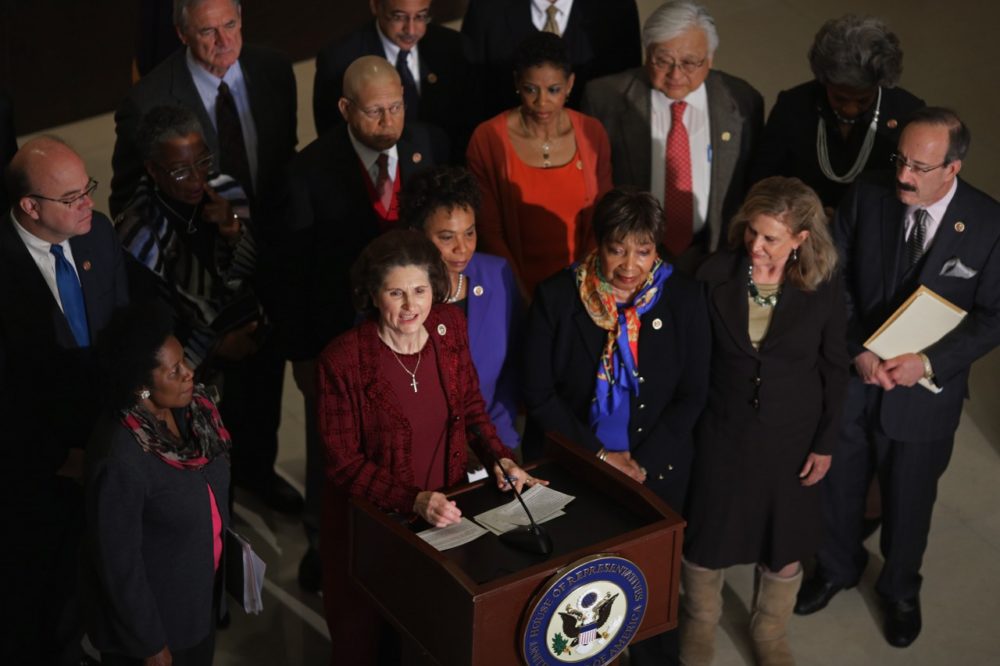 This article is more than 8 years old.
Fifty years ago today, President Lyndon B. Johnson kicked off what he called an "unconditional war on poverty," launching government programs such as Medicare, Medicaid and Head Start.
In a statement released this morning, President Barack Obama said that because of those War on Poverty programs, working families have help making ends meet and fewer seniors are living in poverty.
He's preparing to unveil the first five "Promise Zones" in San Antonio, Philadelphia, Los Angeles, southeastern Kentucky and the Choctaw Nation of Oklahoma, to combat high poverty in those areas.
Meantime, conservatives argue that big-government programs have failed to substantially change the poverty rate in the U.S.
Read More
Guest
This segment aired on January 8, 2014.