Dry California Weather Puts Pressure On Water Supply
04:12
Play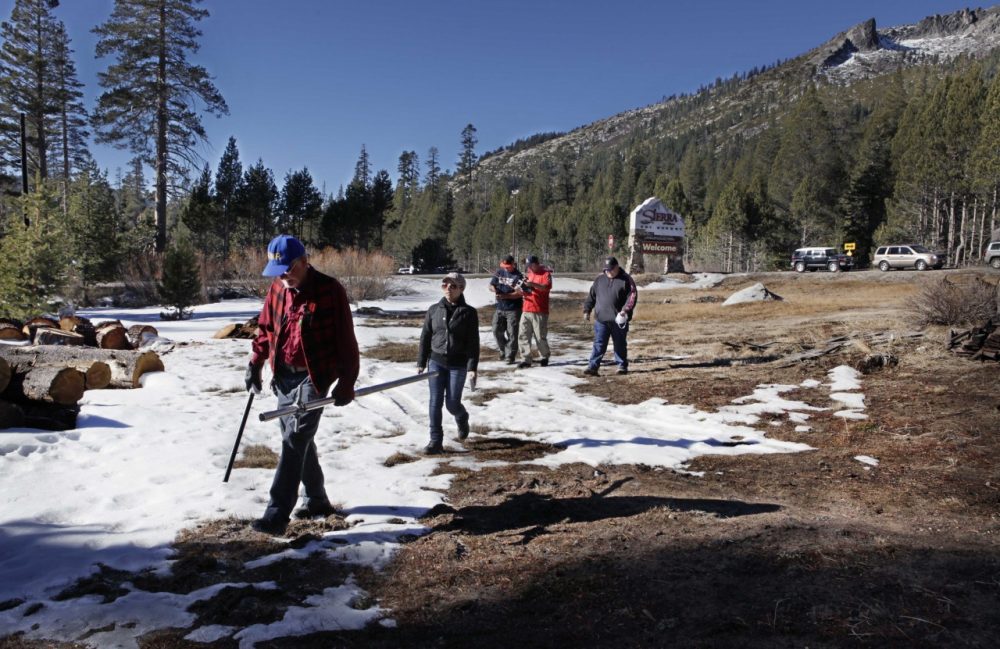 This article is more than 8 years old.
The East Coast and Midwest were pummeled by snow and cold this week, but one place that really needs snow — the mountains of California — isn't getting any.
The first survey of 2014 found that the Sierra Nevada snowpack is 20 percent of what it should be at this time of the year, which could have a huge impact on the state's water supply. California is dependent on the snowpack for almost 60 percent of its water.
Roger Bales, a hydrologist at the Sierra Nevada Research Institute at the University of California, Merced, joins Here & Now's Meghna Chakrabarti to discuss what is happening to California's snowpack.
"When you go out in this time of year, you really expect to a see a white, snow-covered landscape with trees sticking through," Bales says. "In this case, you're seeing lots of brown patches of dead grass and rocks. You have patchy snow — something that you really expect to see in May or June, not in this time of year, when we expect there to be 10, 20, 30 feet of snow out in the mountains."
Guest
This segment aired on January 10, 2014.